Hey there Amsterdam lovers. I recently received an exciting challenge in my DMs. A fellow traveler is stopping in Amsterdam for just 24 hours en route to Thailand, and they've asked me to craft an itinerary and a photo session to make the most of their brief visit. How could I say no to such an adventure?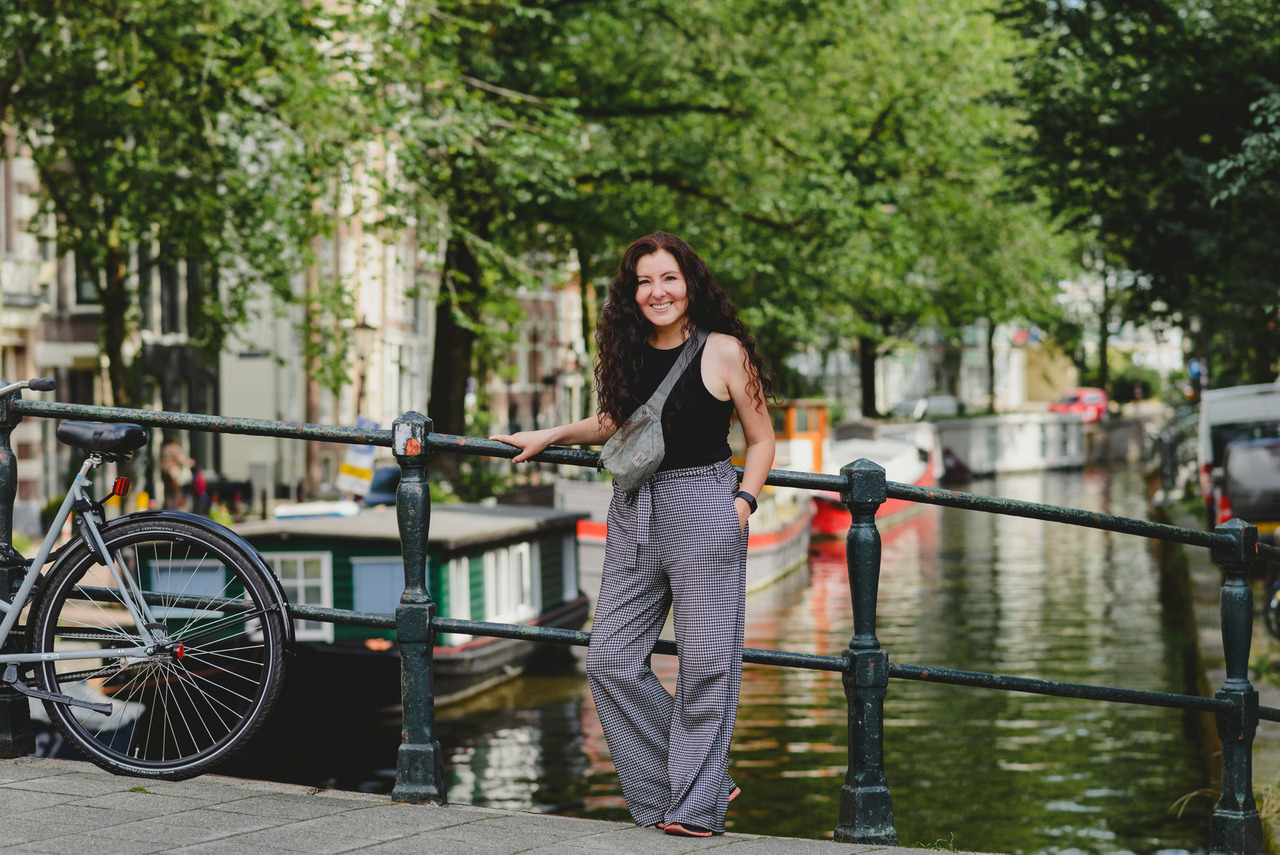 If you love efficient planning (like I do), you're in for a treat. So today, I'm sharing a simplified yet action-packed 24-hour itinerary that will help you maximize your time in Amsterdam. And this is only a summary of what we will send to her after we jump in our 30 min call to understand exactly what she is looking for with this trip. But that is another story and here is what I have for you today.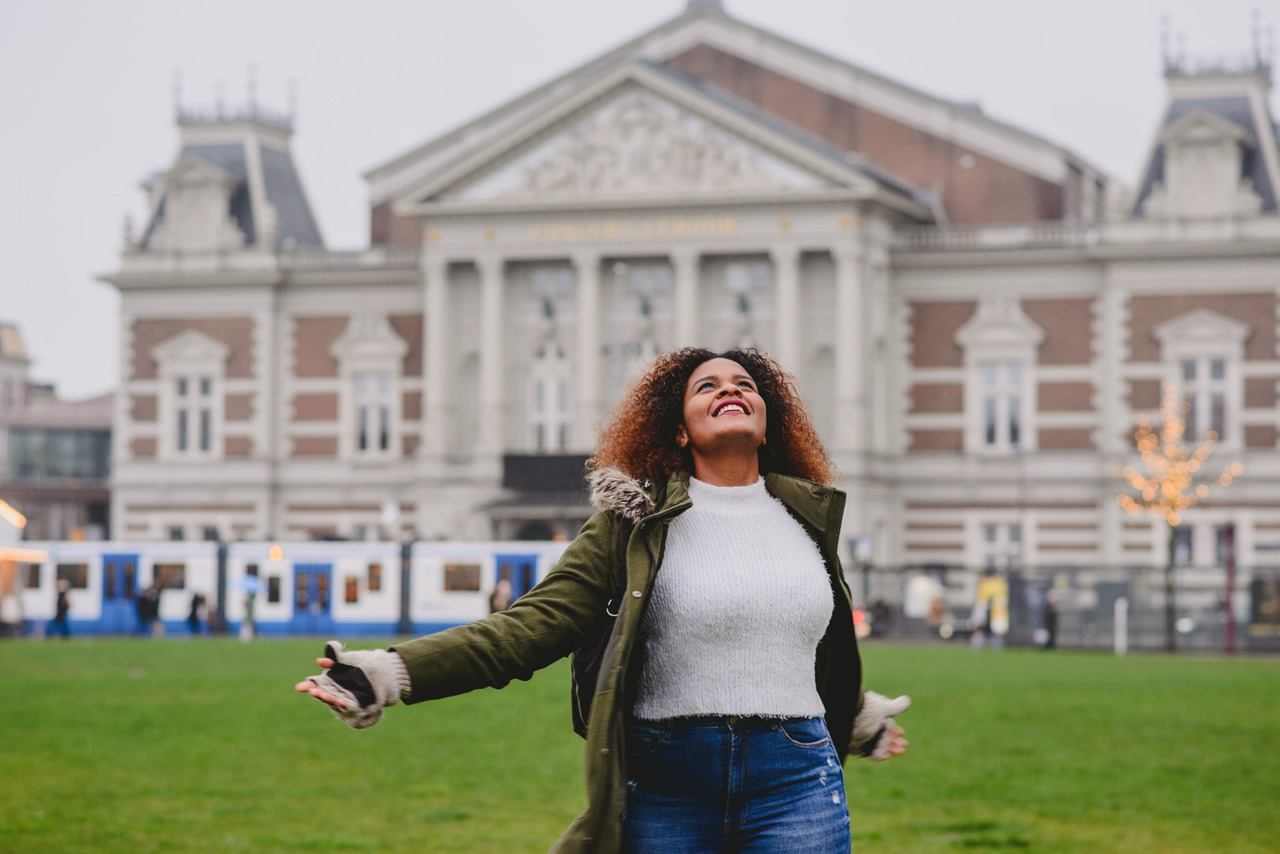 But first, it is important to know this beautiful city has a rich history, and understanding its roots is essential to appreciate its charm beyond its impressive canals and houses. So, let's embark on this unforgettable experience together.
Morning (8:00 a.m. - 11:00 a.m.): Getting to Know the Heart of Amsterdam
Start your day at Amsterdam Central Station, the city's transportation hub.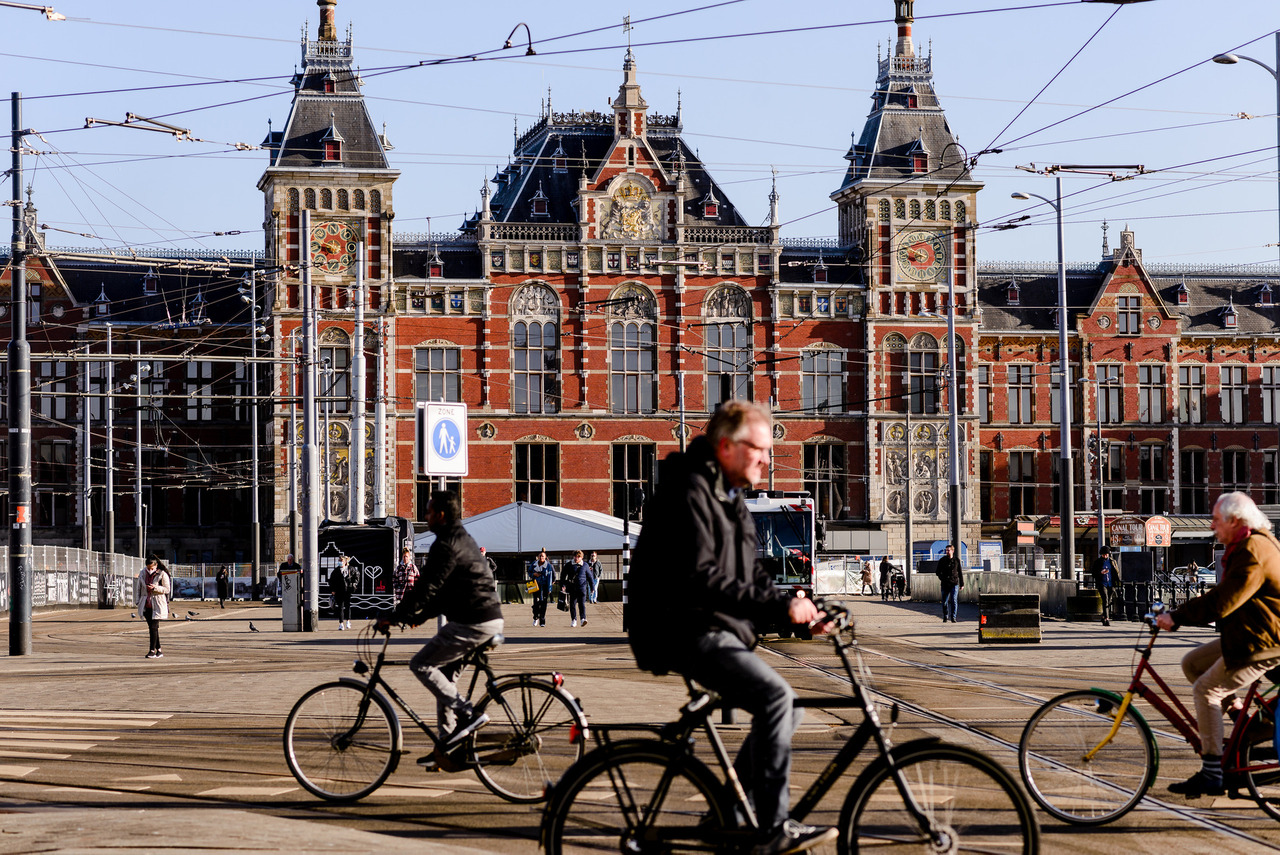 Take a moment to admire the station's architectural details, including the 15 flags on the façade and the interesting clocks. If you have some minutes go to the first floor to see the interior of the Starbucks (yes, you read correctly) which was before the waiting room of the station. But don't breakfast yet, I have another gem for you.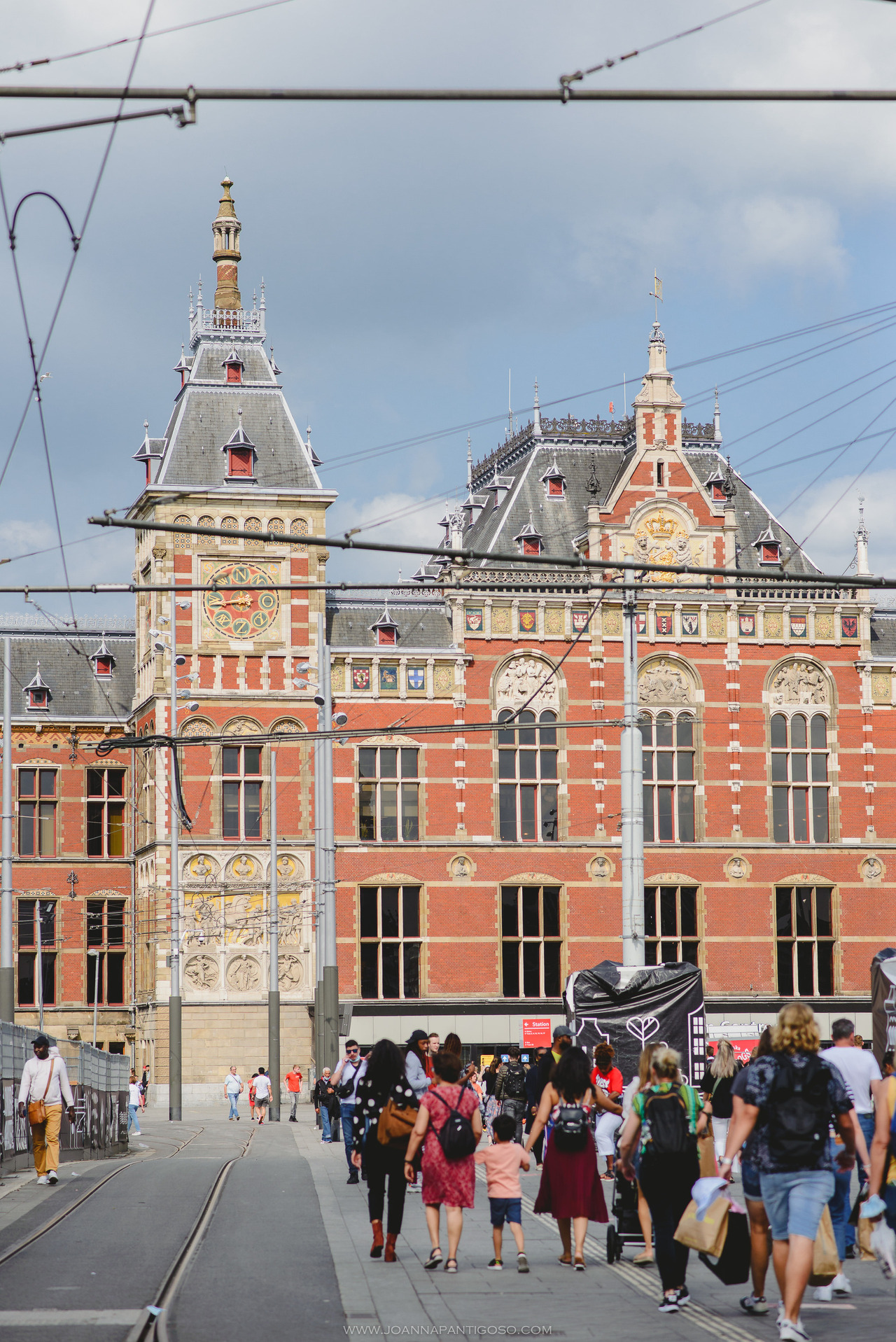 While you see yourself outside of the station, reflect that you are standing where water was before. The station stands over three man-created islands and has been there since 1889. What would have been in the minds of people of that time who lost the view of the water?
Head towards the iconic "Dancing Houses," making a pit stop at the New Bridge to appreciate the city's waterfront history. This bridge has been reconstructed, but if you look carefully, you are in the upper part of the city, a contention wall that goes all along the street on your left. If you are facing the water where the dancing houses of Damrak are, then it turns into Zeedijk (Zee: Sea, Dijk: Dike).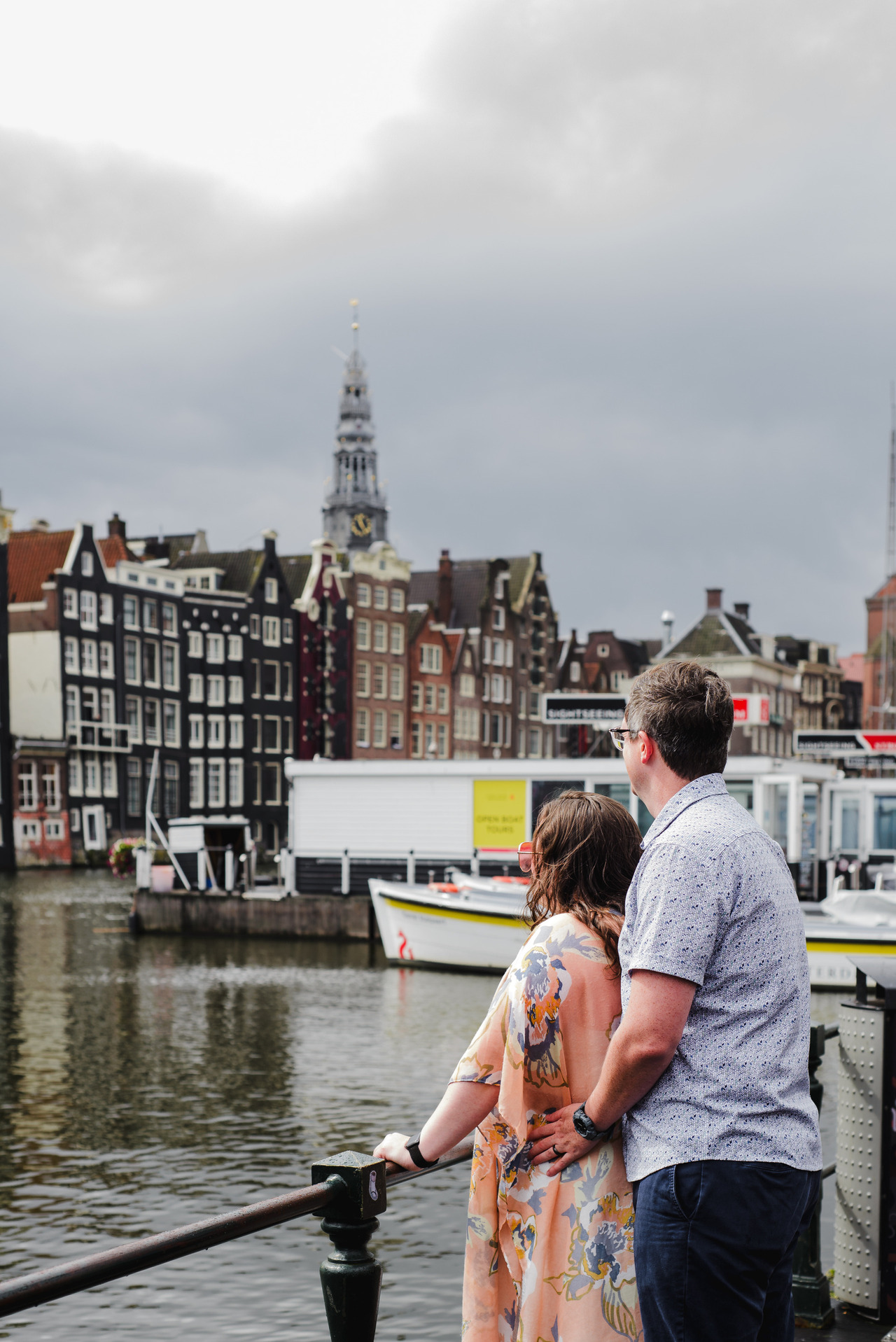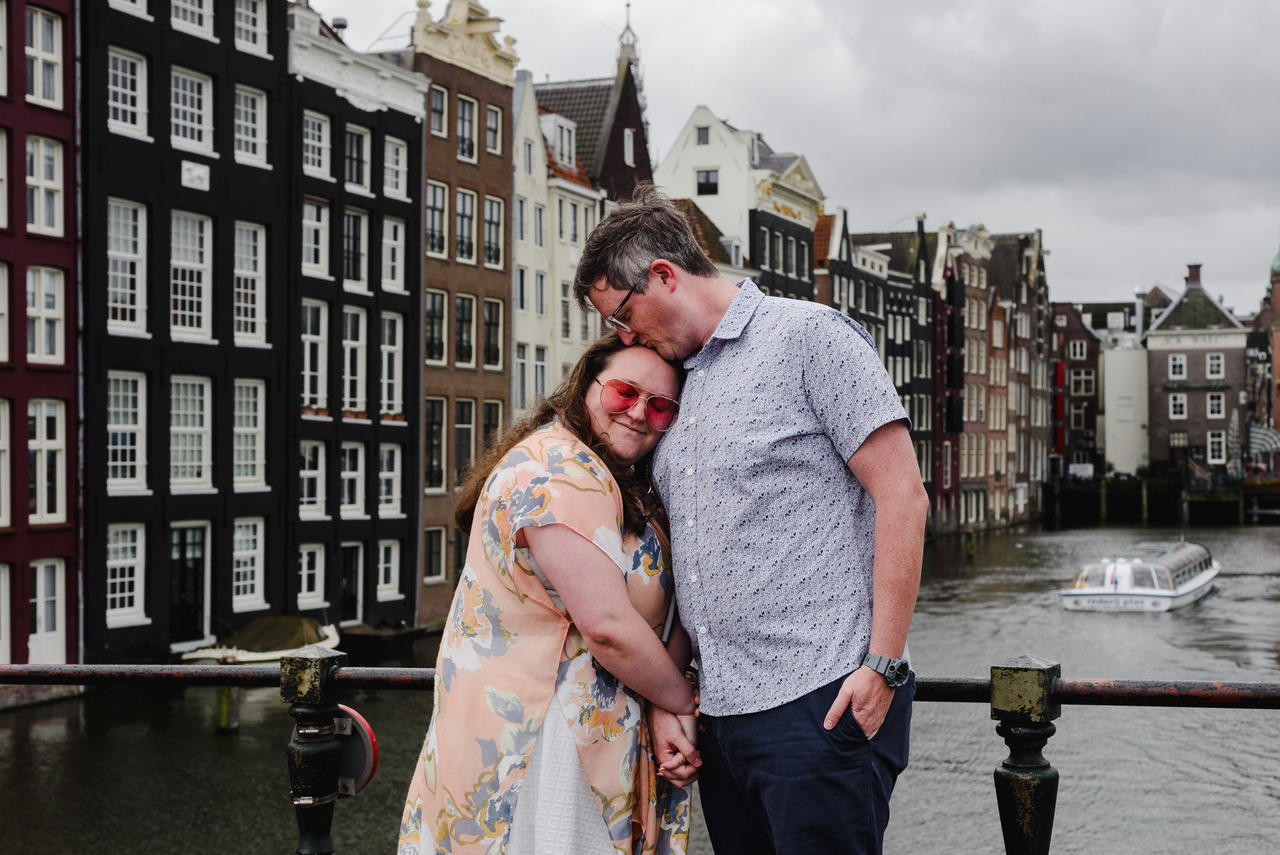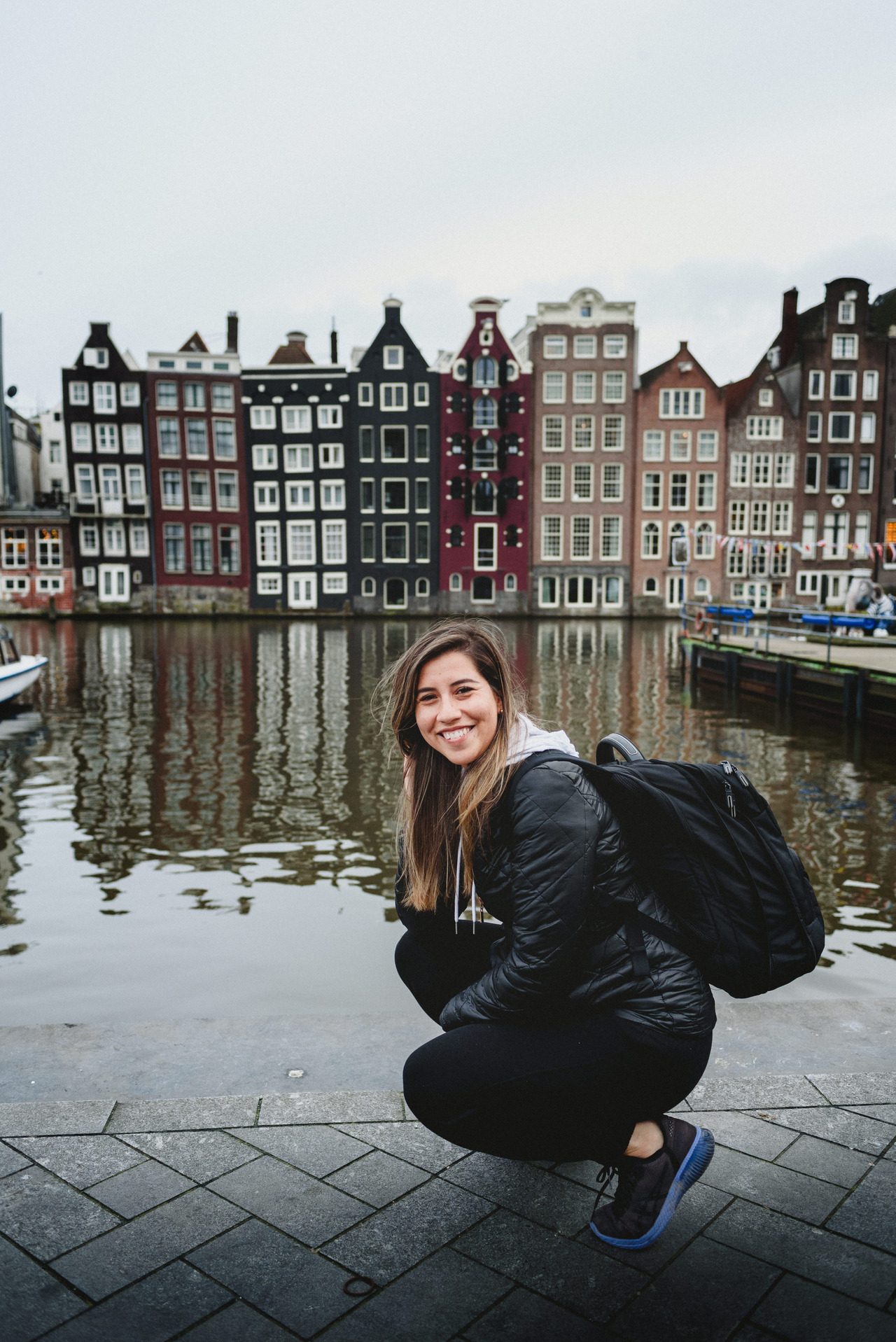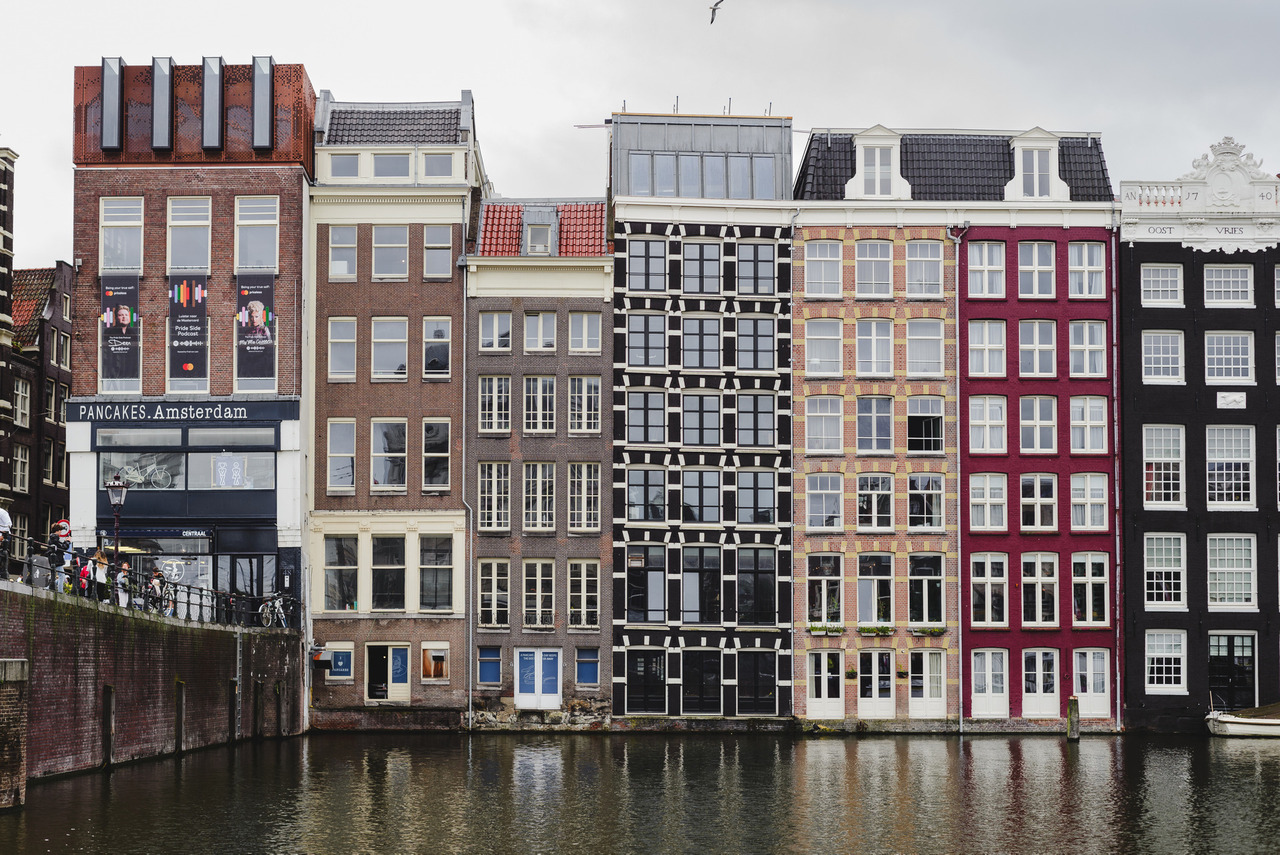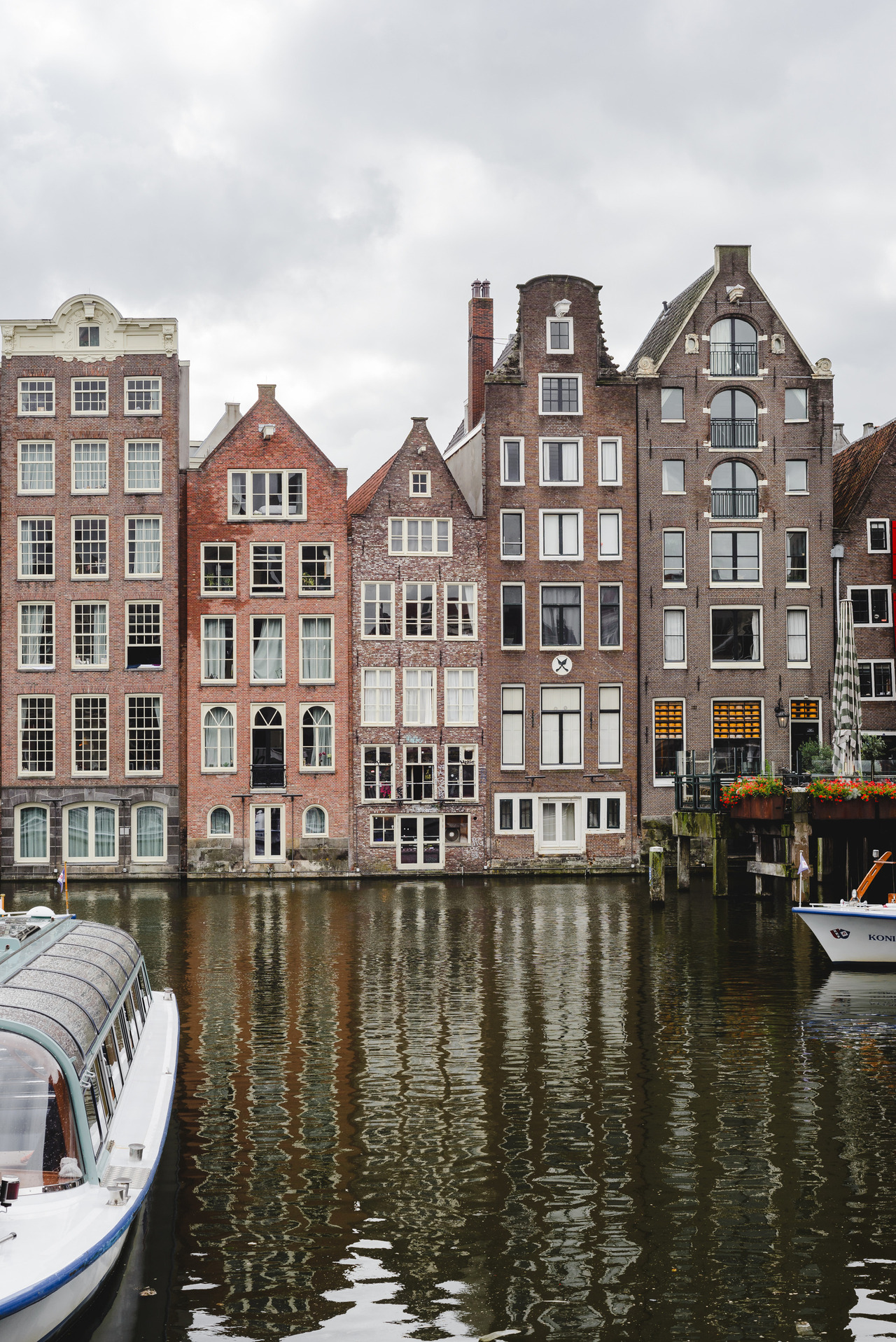 Continue to Dam Square, home to the Royal Palace and Nieuwe Kerk (New Church). Take note of Amsterdam's street names, which often reveal intriguing stories. In this case, Nieuwe Kerk is because the main door faces the street Nieuwezijds Voorburgwal (the new side before the city wall). If you find an interesting name, try to use your favorite translator app for it, keeping into account straat is street, steeg is an alley, plein is square, gracht is canal, and dijk is dike).
We will make our first stop for breakfast at De Laatste Kruimel and then explore Begijnhof, a hidden gem. In this place, don't miss the small church's beautiful glass windows and the city's oldest house, the Houtenhuis.
Insider question: Have you wondered why houses in Amsterdam are generally no older than the 1600s?
Now, consider arranging a morning photo session with a local photographer. Usually, I advise my clients to set it from 10 a.m. to 11 a.m., so they can do a quick exploration in the early morning and have time before lunch. You can see our different photoshoot options on our website.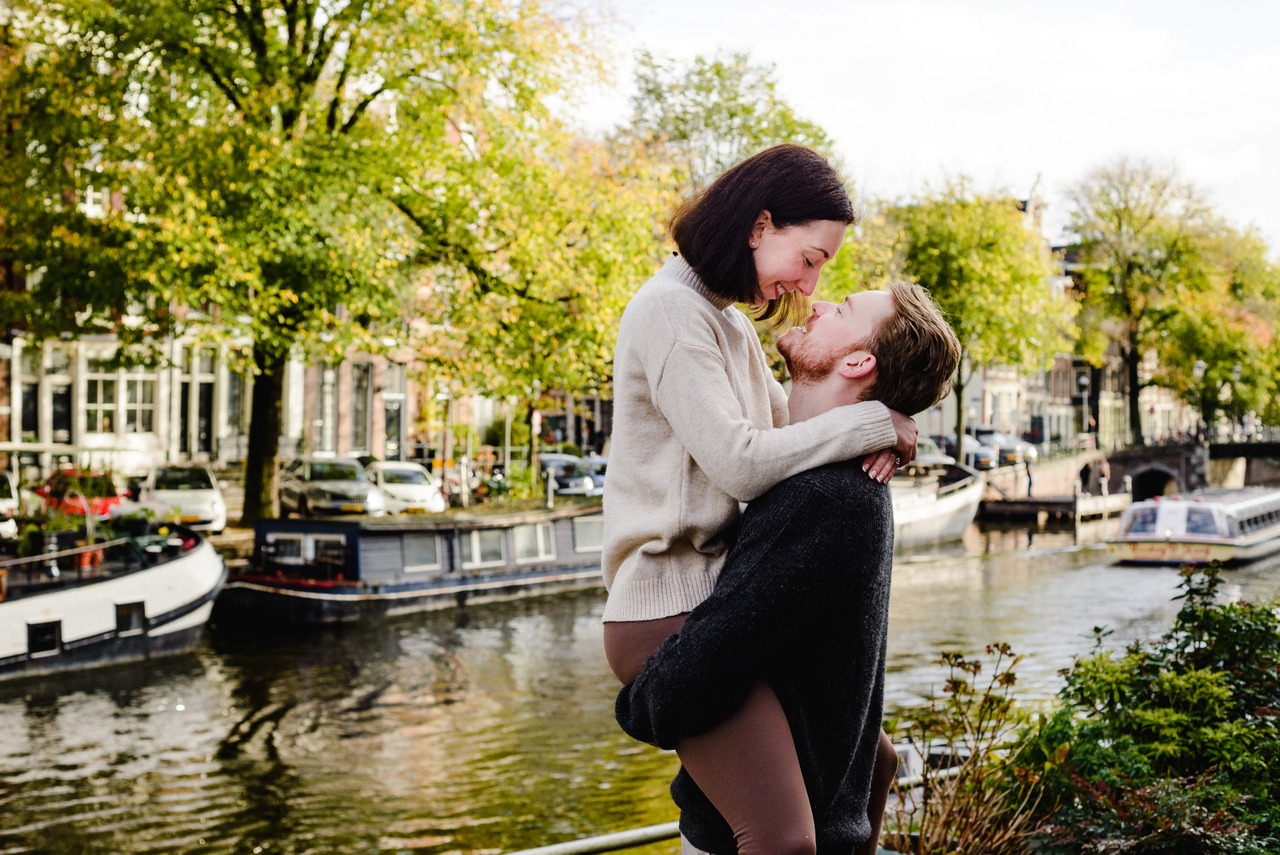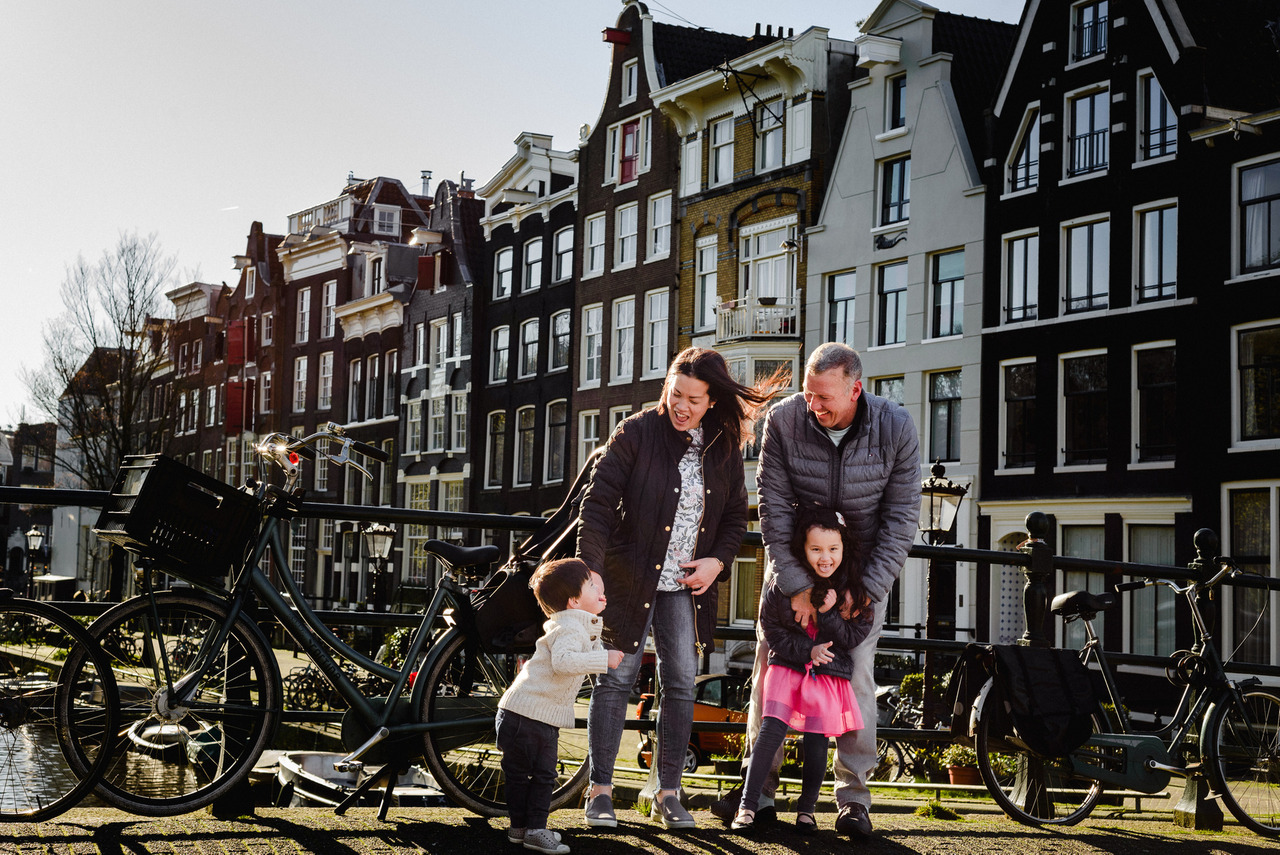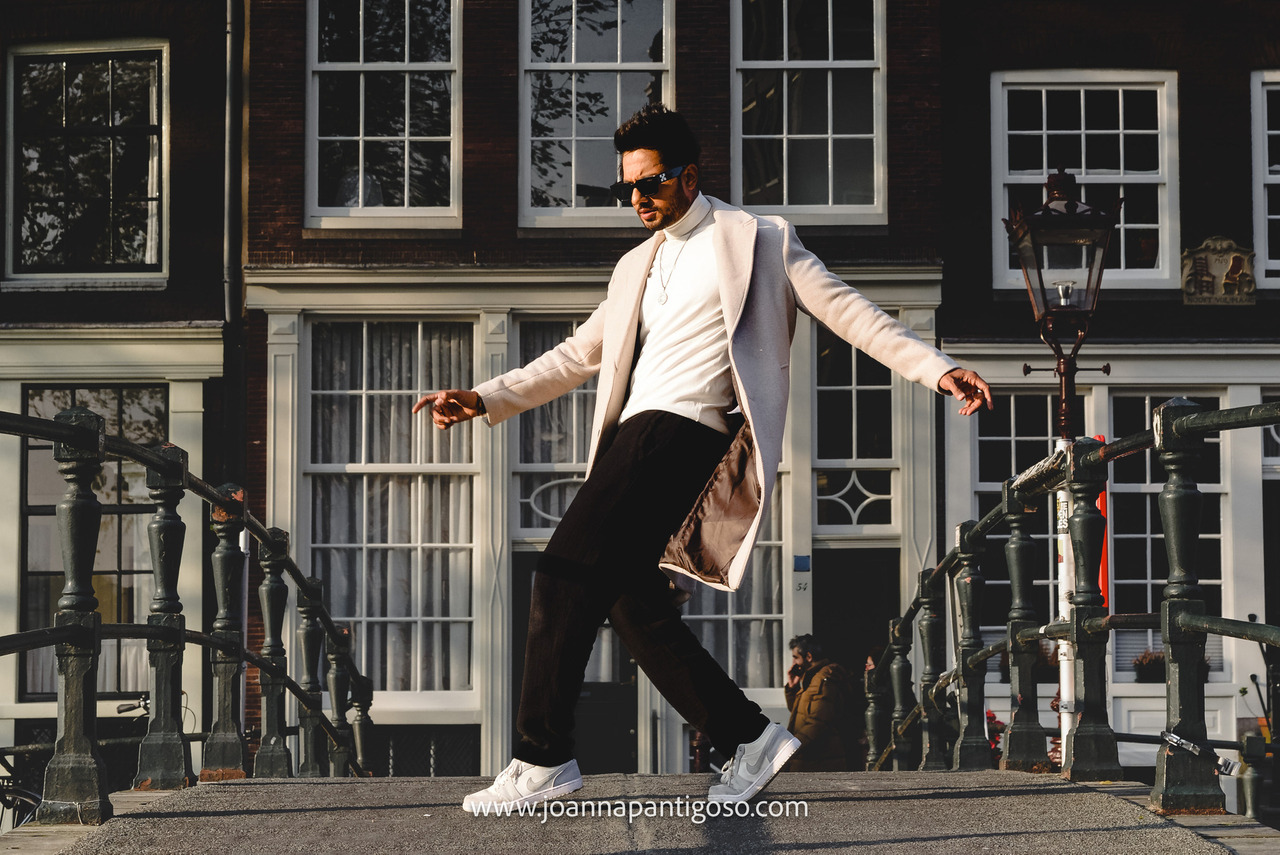 Lunch (12:00 p.m. - 1:30 p.m.): Savoring Local Flavors
There are many options for lunchtime in Amsterdam. But remember, the Amsterdam lifestyle is time-efficient, so your chances will be fast-serving instead of gourmet. A typical lunch is a sandwich (cold) or tosti (warm).
Lunch options: Café Hegeraad for a traditional experience or Box Sociaal for an international twist, both in the Jordaan area.
Save room for dessert at Café Het Papeneiland, where you can share a table with locals and watch the bustling bike traffic outside. This will be my option for an apple pie.
Afternoon (1:30 p.m. - 5:00 p.m.): Dive into Amsterdam's Culture
I would recommend visiting a museum in the early afternoon. Consider the Grachten Museum (Museum of the Canals) for a quick, informative look at the city's development. It is exciting; even when coming with kids, you will completely overlook how the city was built within 60 minutes.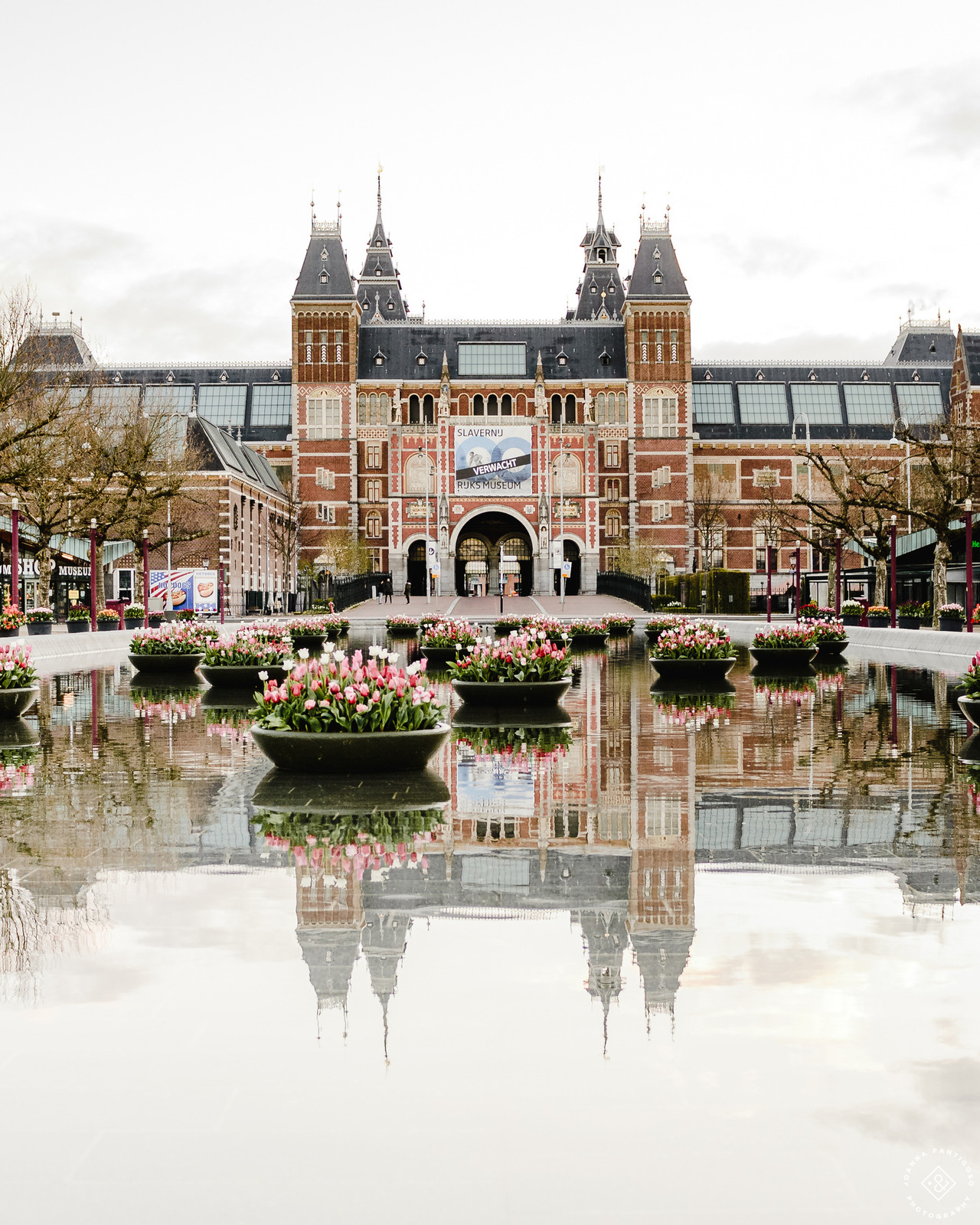 Other options I love for an overview of Amsterdam's history include Museum Het Rembrandt Huis (Rembrandt House Museum), Verzetsmuseum (Museum of WWII Resistance), and Het Scheepsvartmuseum (The Maritime Museum).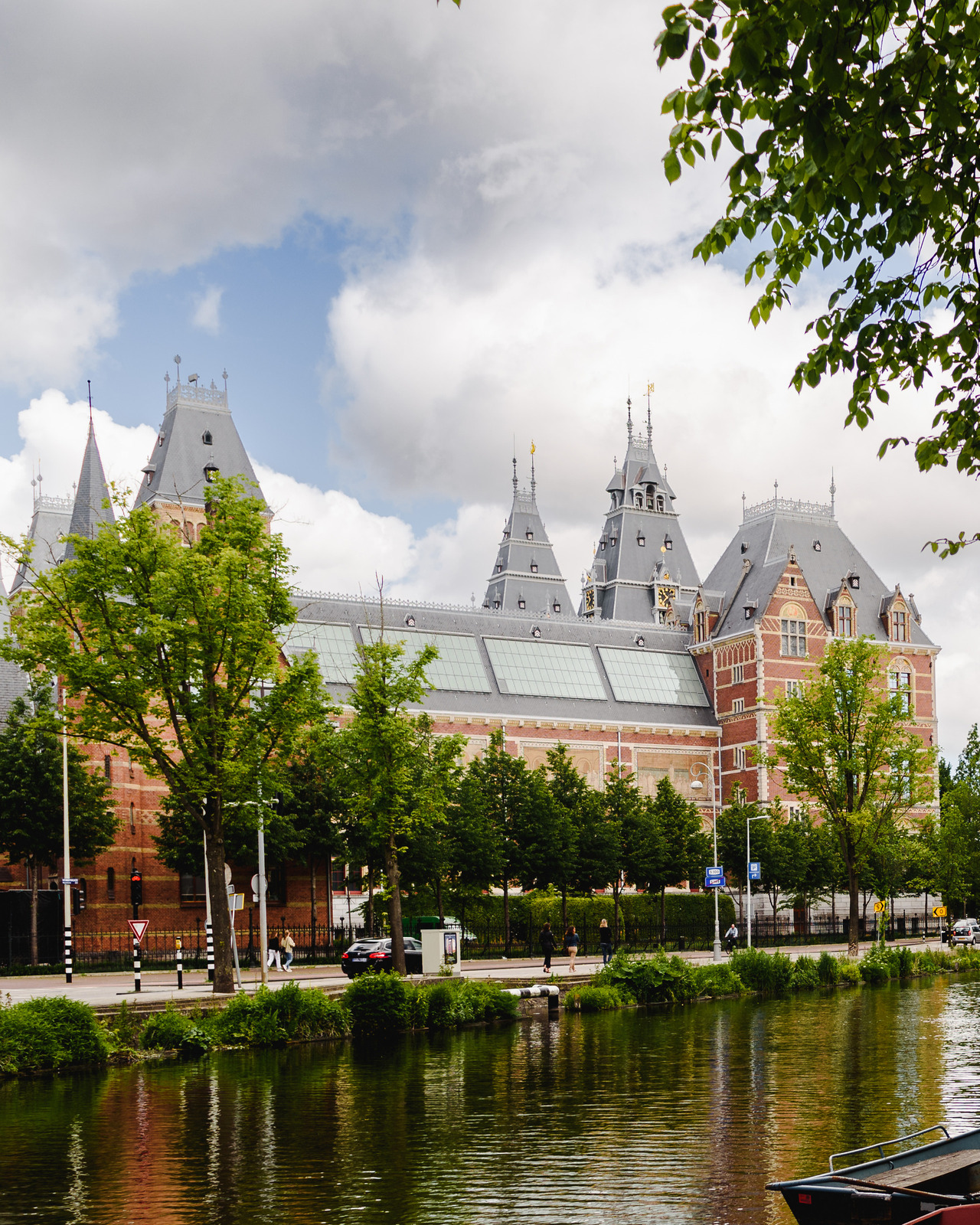 Afternoon (5:30 p.m. - 7:00 p.m.): Exploring Amsterdam's Canals
Take a relaxing boat ride to appreciate Amsterdam from a different angle. Options abound near the Central Station, Anne Frank House, and Museumplein, depending on where your museum visit occurs.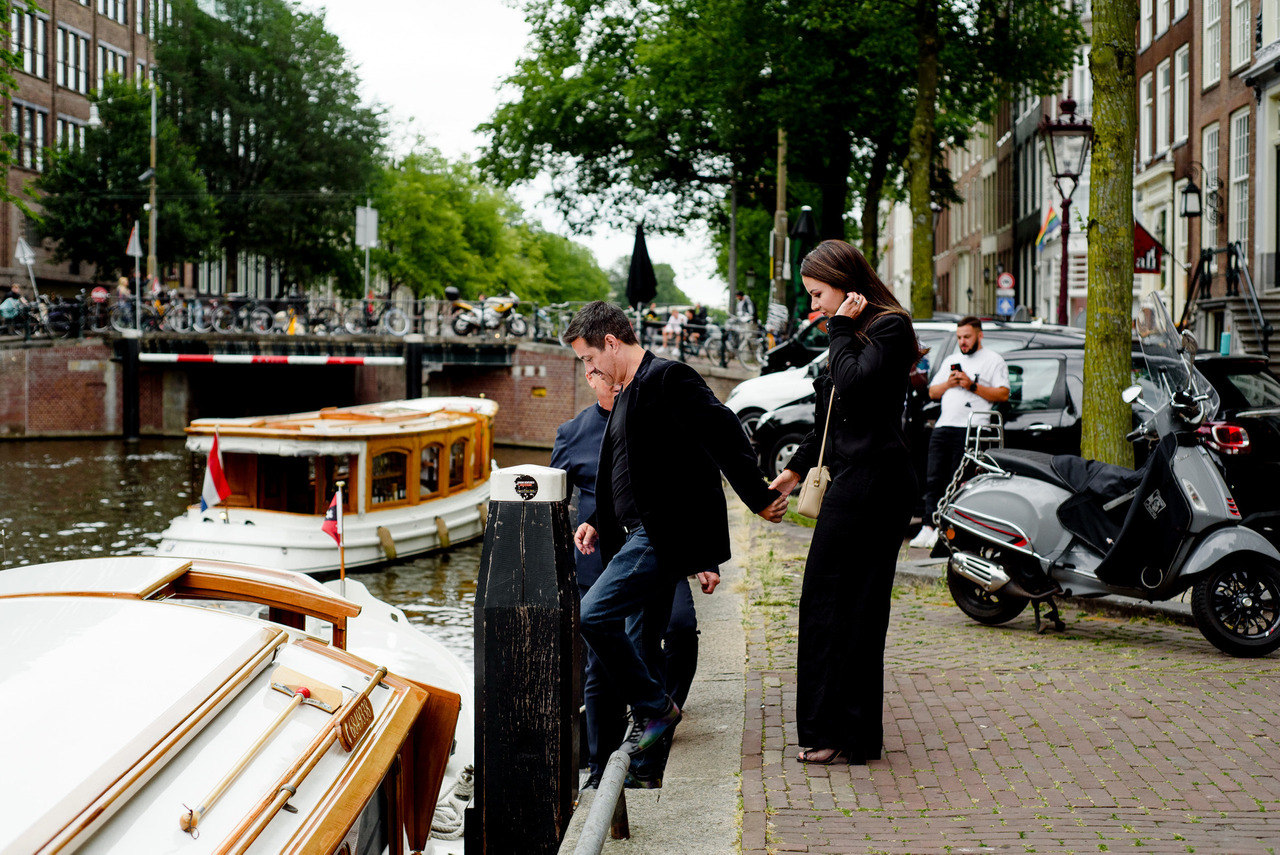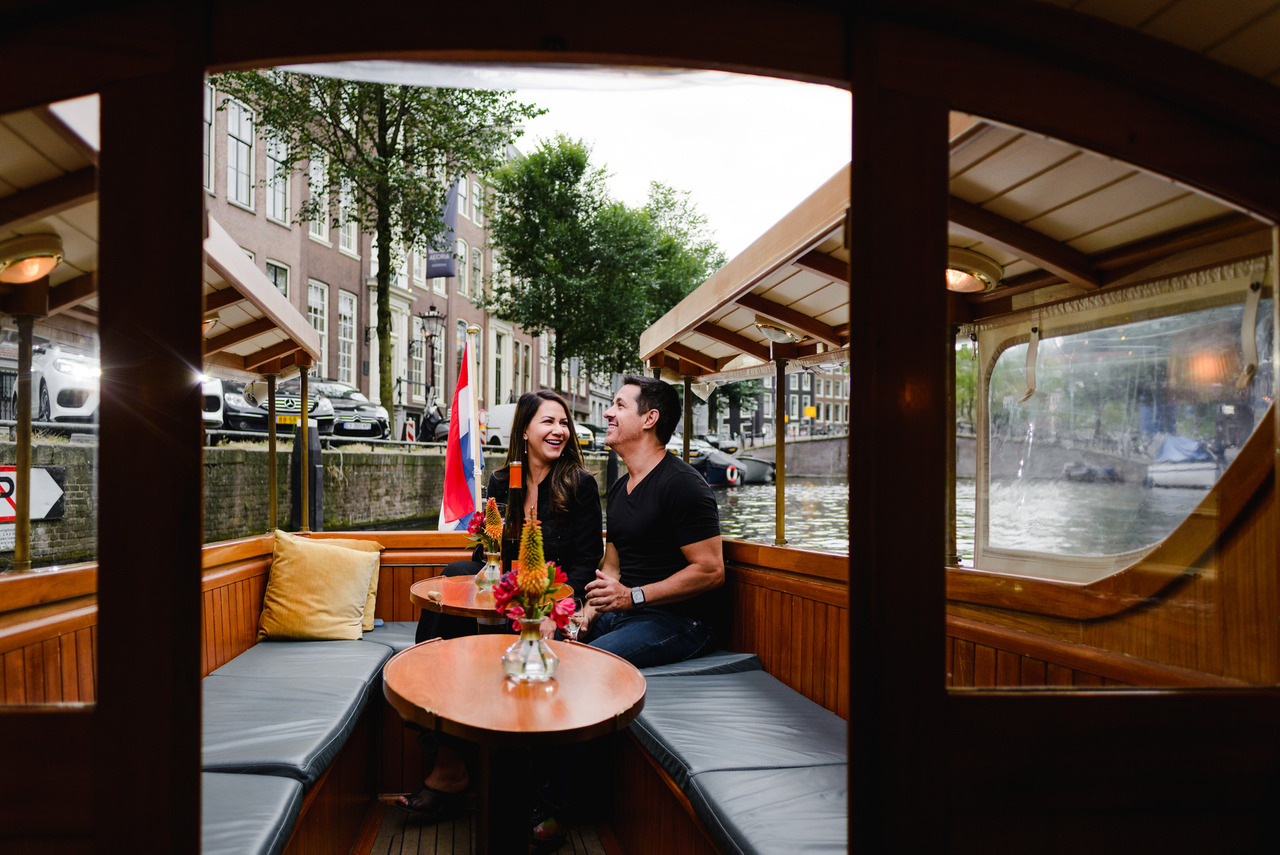 Boat tours usually last 60-90 minutes and offer excellent photo opportunities from the water.
Evening (7:30 p.m. - Late): Embracing Amsterdam's Diverse Culture
It's time for dinner. And here you will have two options: look for a proper dinner or the typical borrel. Finding a restaurant near the water for dinner would be a great idea, but for borrel, go to a Bruin Café ("brown café). There are plenty of options here, depending on which location you are after your boat tour. Now, when it is a café (my choice always), you have plenty of snacks. Some names for you to try are bitterballen (they also have vegetarian options) and kaastengels which are cheese fingers. Also, Amsterdam has a very intense beer culture, so dare to explore the flavors, and maybe you will dare to ask in Dutch here: "Mag ik een biertje?".
But, what I like the most during the evening is to enjoy a leisurely walk along Amsterdam's beautifully illuminated canals. You can also find your way to the Red Light District, ideally before sunset, to admire the architecture. Here, I would recommend stopping in two places for a drink:
Wynand Fockink Proeflokaal. A distillery from 1679. I love their statement: "We show you that the oldest and simplest things are always better, but combining it with new and modern aspects makes it the best."
Dutch Courage: This is an author's cocktail bar specializing in Dutch gin, which will blow your mind and leave you happy to have tried something different and local to finish your day in Amsterdam.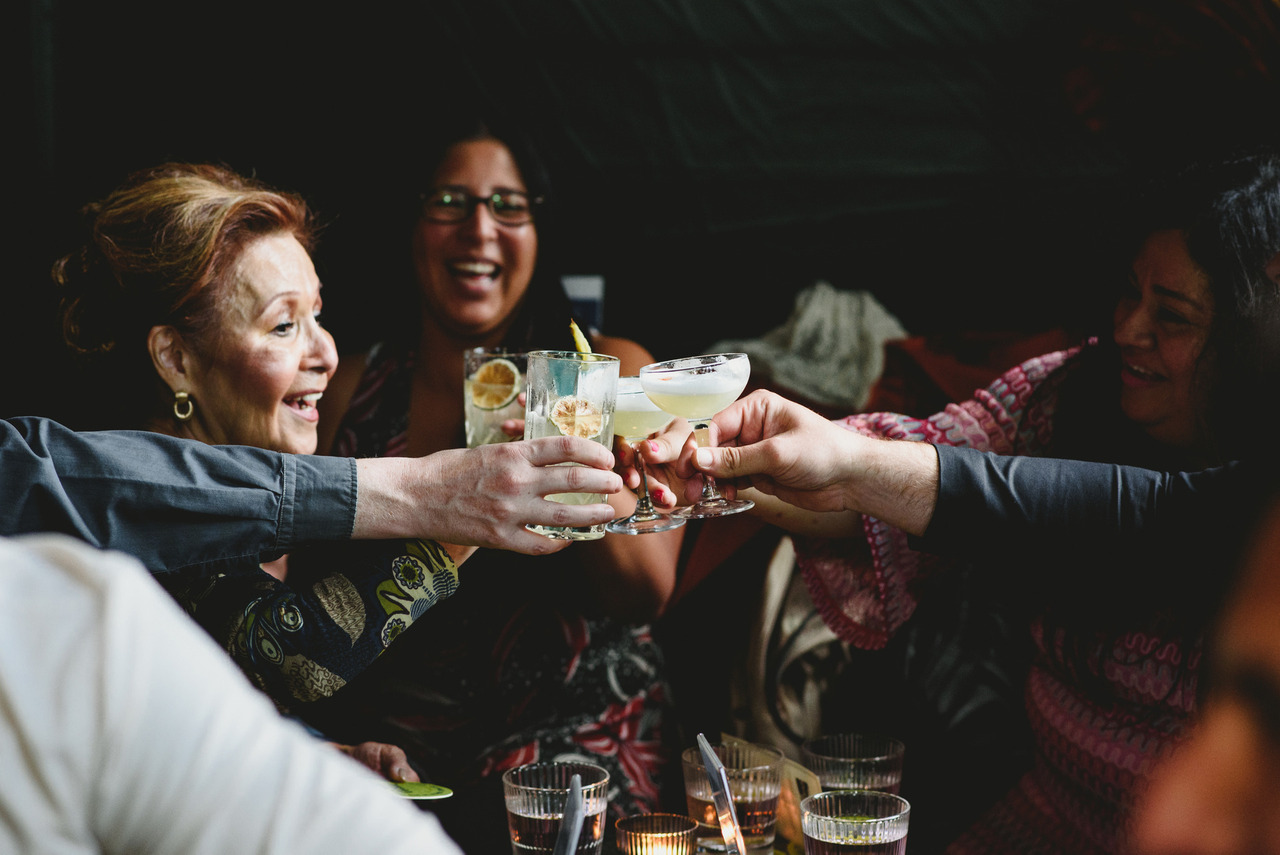 Pro tip: Amsterdam's public transportation system is efficient, allowing card check-ins with debit/credit cards. Make sure to check out after your journey to determine the fare.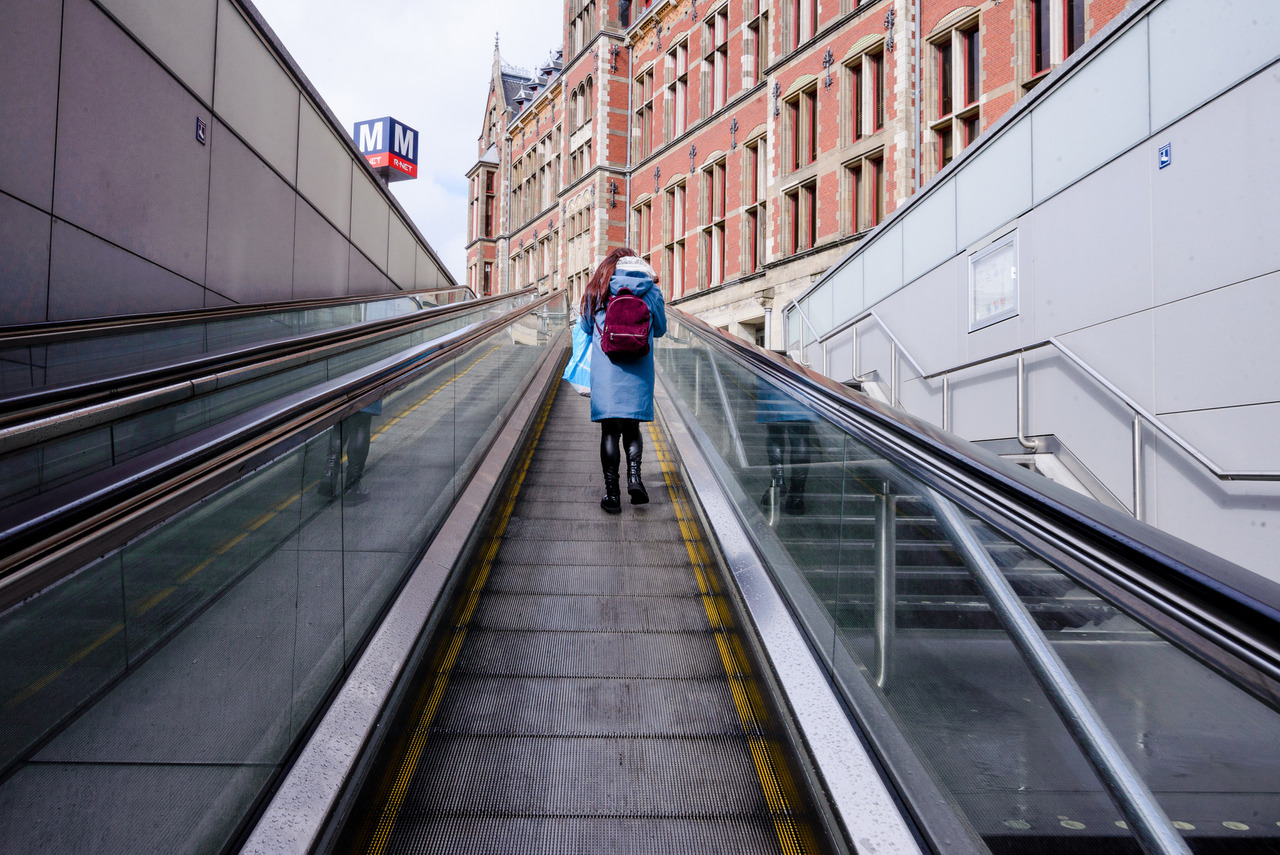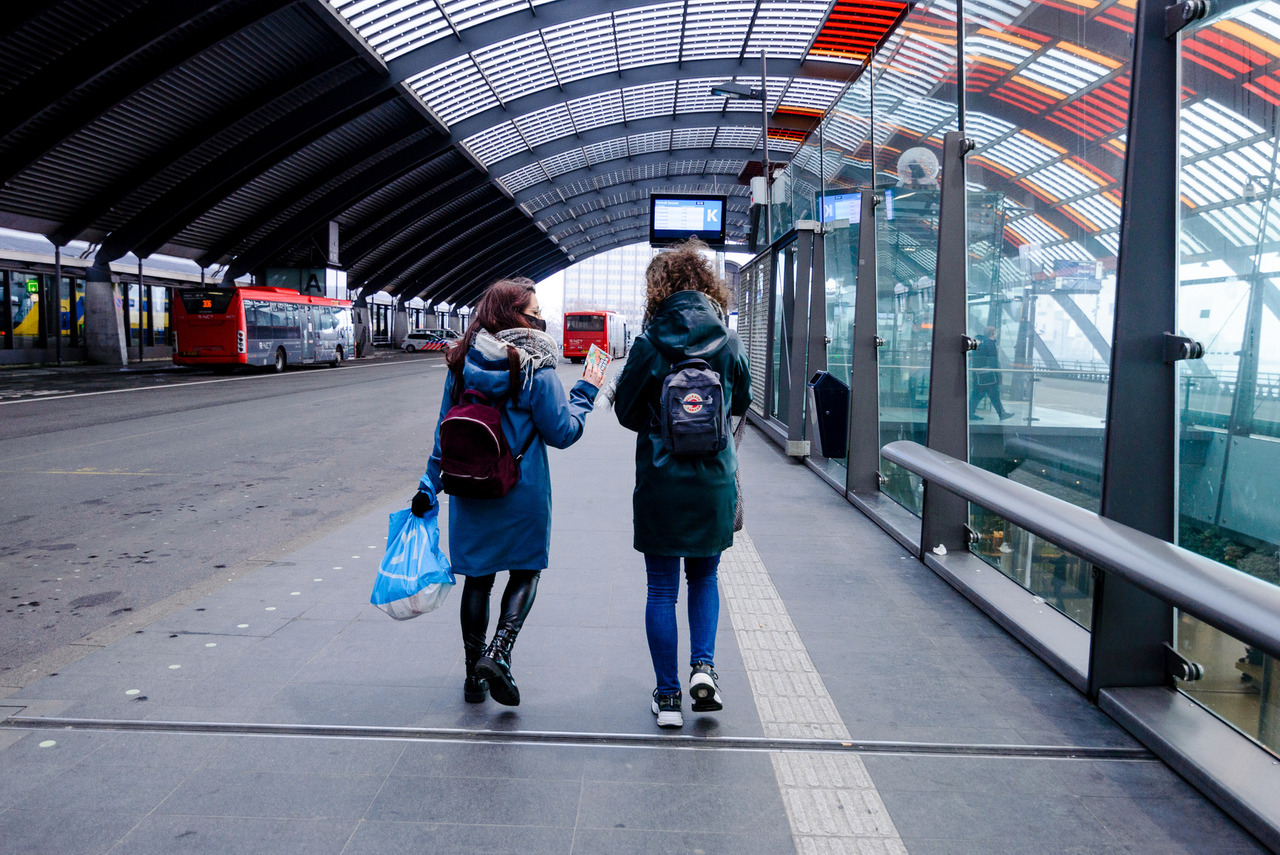 About cycling in Amsterdam, I would say don't do it if you have only 24 hours. It would be more efficient if you walked and admired everything around you. Why not if you have an extra day and already know how to cycle? Maybe I should write a post about easy routes for cycling in Amsterdam as a tourist, that would be a great idea for a second day.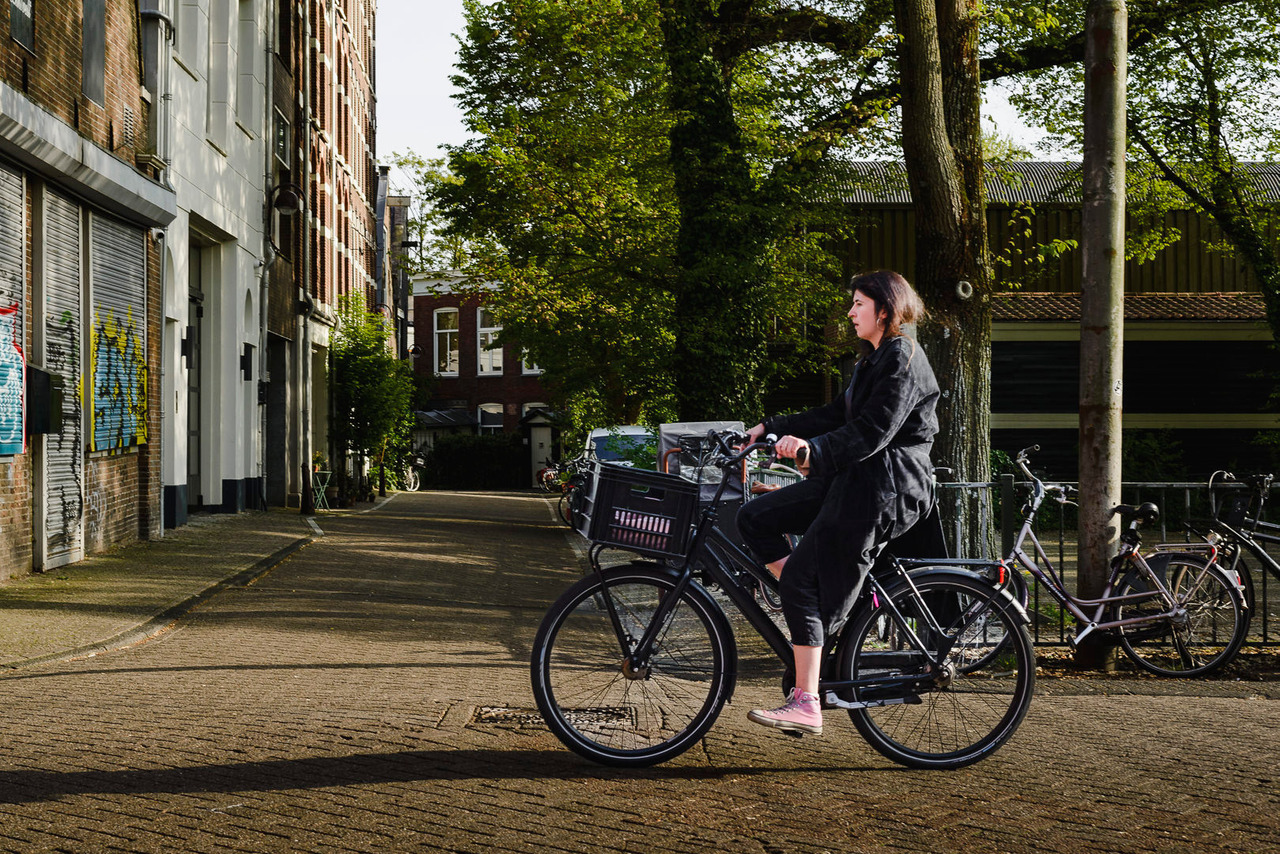 While your time may be limited, the memories you create will last a lifetime. So, gear up for an unforgettable day in the beautiful city of Amsterdam!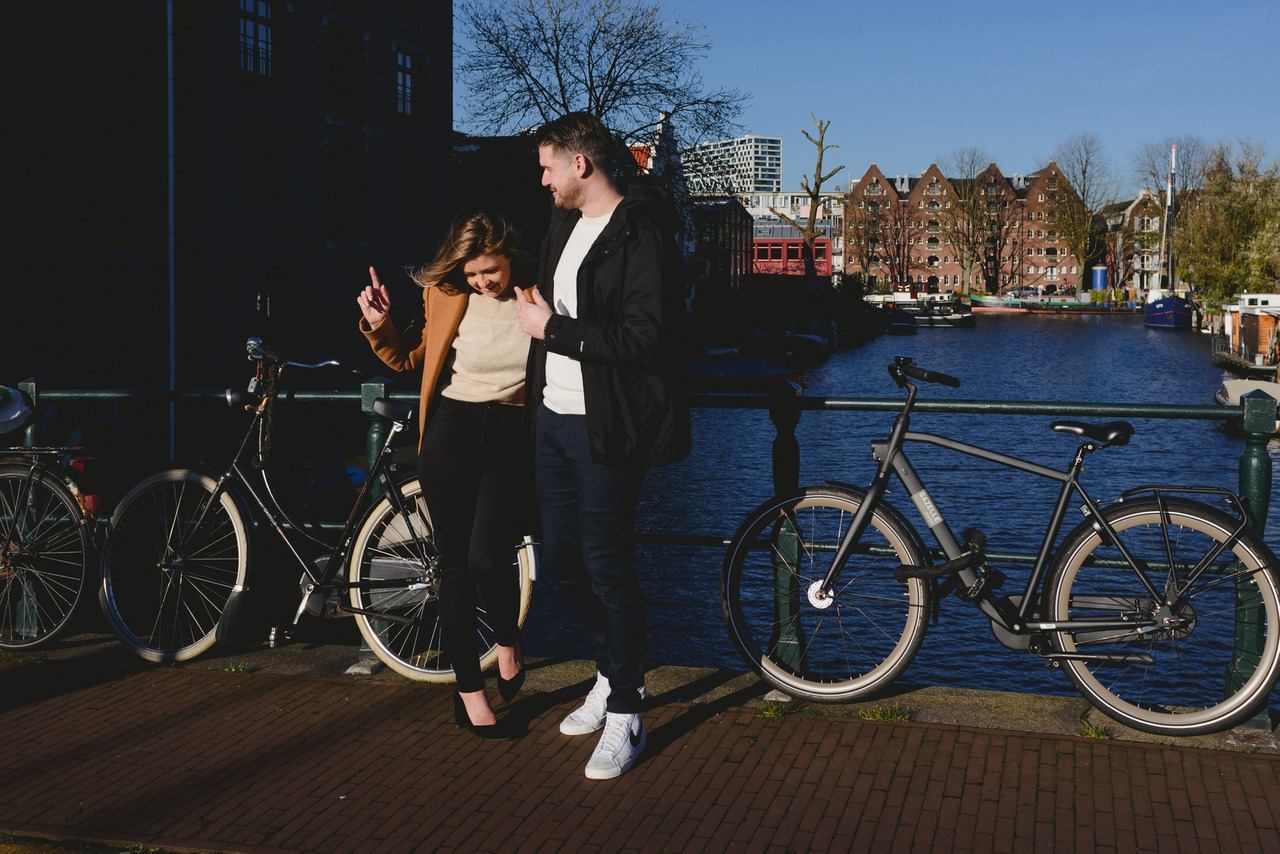 I can't wait to read your feedback on this topic. Until next time in Amsterdam,
Joanna, your Amsterdam photographer
Making Amsterdam memories extra special for couples and families with your very own personal photographer.