Traveling solo and heading to Amsterdam soon?
No worries, I've got you. I have traveled solo for years on different continents, which help me understand there is a certain need for information, and being an Amsterdam local -who was a tourist once- helped me know both sides.
So, let go!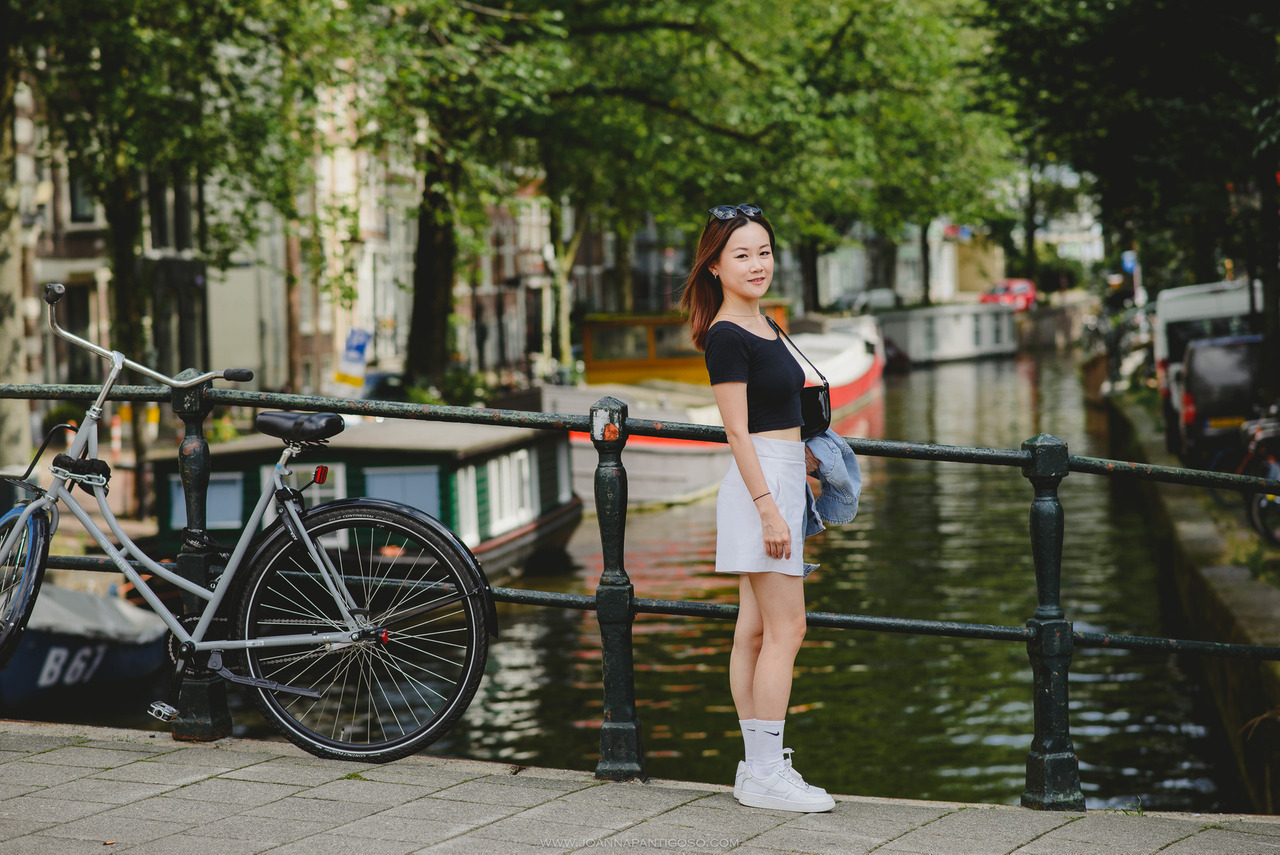 Take a Free Walking Tour
This is the best way to understand the city and learn from history. Amsterdam is, from my point of view, a living museum. You can see history in every corner, and sometimes sculptures, facades, and even parks have interesting stories behind them. So, booking a Free Walking Tour is a good thing to do to have a good start.
You can find several Free Walking companies online and even in the majority of languages. Most of them start at Dam Square and have a duration of 1h45min. Bring comfortable shoes and mind the weather. In Amsterdam, we use apps to check the weather before going outside. I personally use Buienradar (Buien=Rain).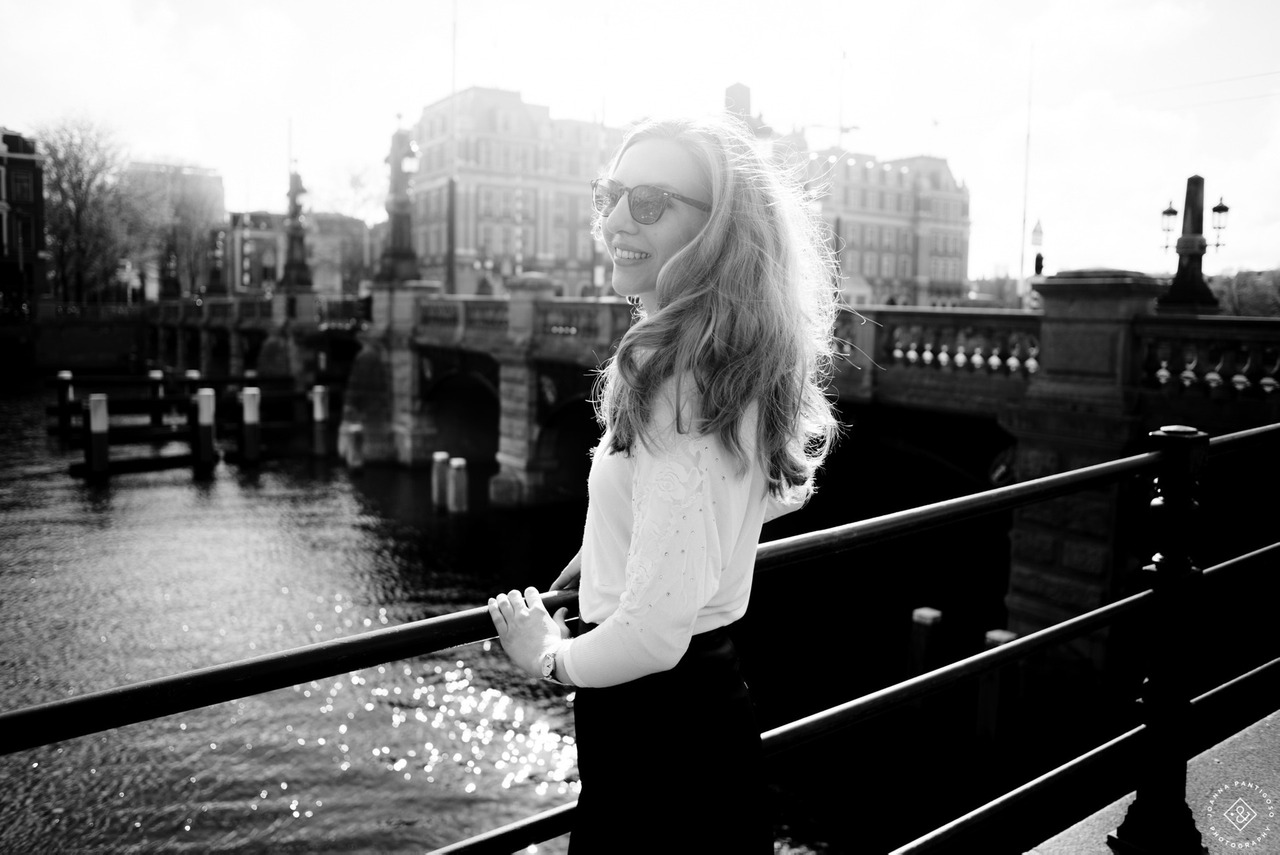 2. Museum lover? This city is for you
I absolutely love history museums, but you will find plenty around the city for every curiosity you have in mind (for real!). This is my top list from the ones I've visited so far:
* Rijksmuseum. No visit to Amsterdam could be ended without stepping into this fantastic place. The building and the organization of the museum allow you to do a visit length depending on your time. Start on the Gallery of Fame, and from there, explore as much as possible. I tend to do visits for 2 hours, but it can be longer than that! One suggestion, take headphones with you (with a cable) and download the app before heading to the museum. You now have the audioguide for Free. You can also save the ones you love the most in the app and review your visit later. It is a fantastic experience. Search on the website if they have a special exhibition happening during your days. It is advised to book for a combi ticket then.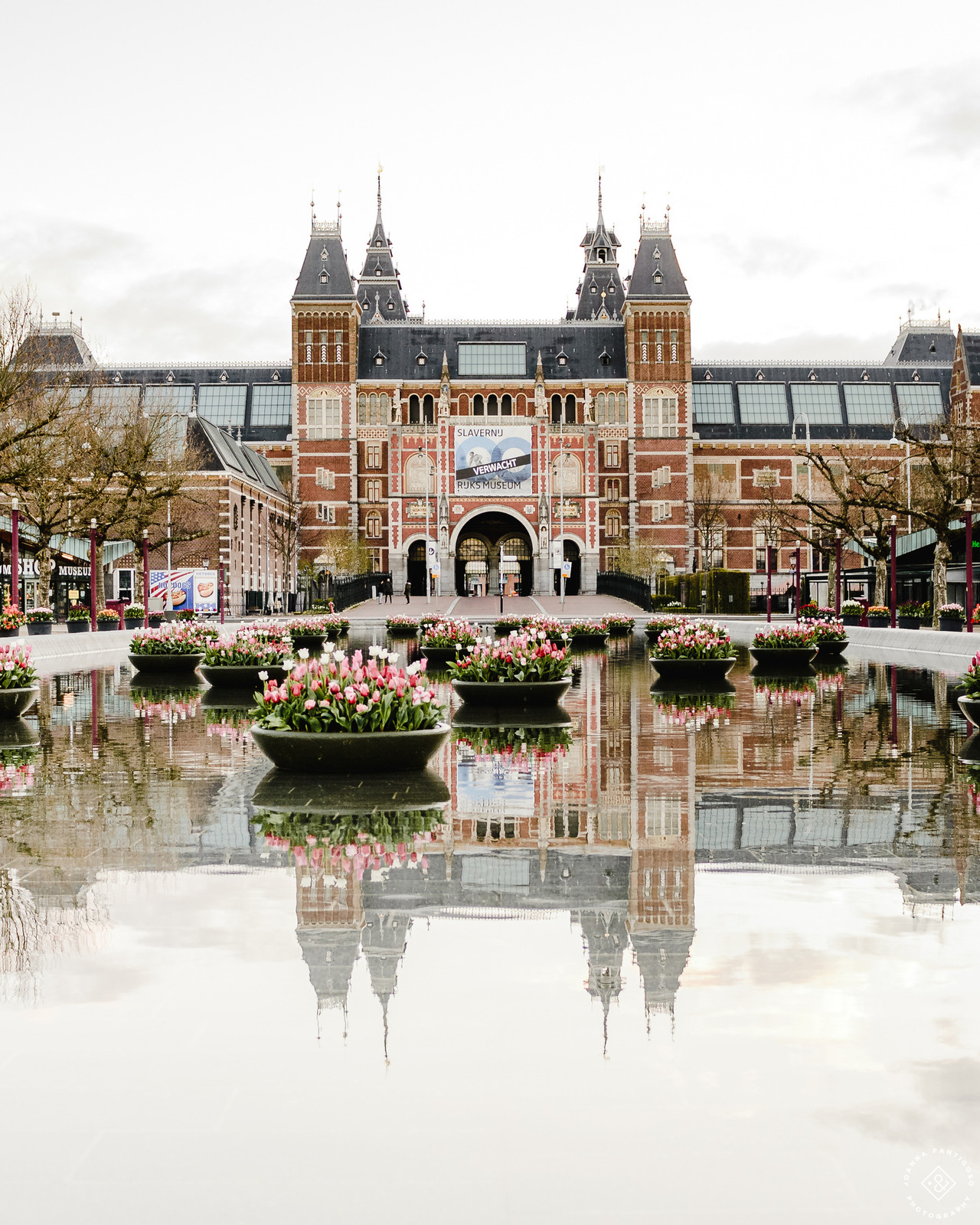 * Museum Het Schip. From my point of view, the most important museum to visit in Amsterdam as it explains how the city looks like nowadays. Probably you are staying in Zuid, Oost, or West, districts that started only after 1900. If you walk on Amsterdam streets, after a visit to this Museum, you will recognize the work of the Amsterdamse School, an architecture school that started only in 1916 and took some liberties in construction to make incredible buildings intended for workers of the factories. Amsterdam needed more space, and the big blocks of these areas came to calm down the necessity of housing while laws for workers that made the city the way it is now started to appear. Finally, you will recognize the origin of the sculptures, the time they were made, and the name Hildo Krop will become your favorite. This is a must-go if you want to go deep into Amsterdam Architecture.
* Grachten Museum. This small museum on the Herengracht will give you insides into the city's construction from creating the first Dijk. It is very interactive, and I believe intended for kids too. Believe it or not, the center of the city is built over trees. You will understand here how it was the construction and the expansion of the first rings. The visit takes around 45min, and it is an interactive circuit.
3. Book a Photoshoot or level up your Photo Skills while walking in Amsterdam center
I'm here to the rescue, and these are the two experiences I offer for travelers. First, Amsterdam, with its canals and famous canal houses, is easily one of the most beautiful cities in all of Europe. So why not have a professional photoshoot in Amsterdam?
A Photo Shoot came with an experience. A personal recommendation for the best places to visit, eat and drink in a Free Guide I sent after booking to start exploring with a local in hand. Taking you to the off-the-beaten-track places for having less crowded areas and choosing the best time to allow you to get the advantage of the city. Book for Photo Experience here.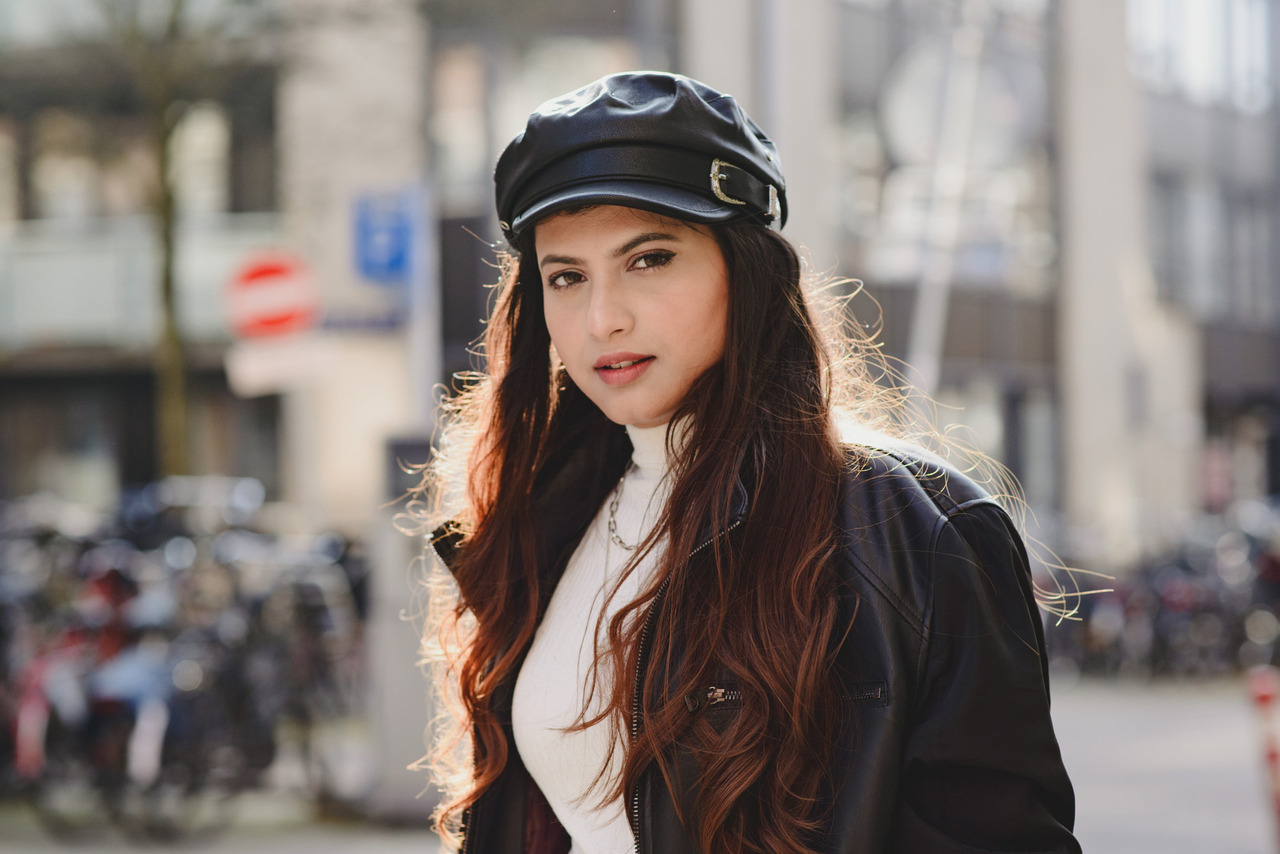 4. Want a drink?
Going to bars alone can be tricky for some solo travelers. But there is an option. Flying Dutchman Cocktails, located in Singel, gives Cocktail Workshops. I have been asking for their delivery packages during the entire lockdown, and as soon as I heard the news, I had to spread the voice. Their cocktails are amazing! Also, they love to share information about the cocktails, and you will learn something valuable for life (for real!).
The second option is going to Brouwerij 't IJ De Molen. An iconic windmill located in Funenkade but a very close walking distance from the center. You will have the experience of trying a local brewery in an incredible environment.
5. Let's eat something
I will not lie here. Eating alone is the worst part of solo travel. But I have a place that is totally great, fast, and easy. First, Dutch don't eat regularly in seating restaurants. They enjoy a lot of convenient food and seating along canals. So you have options that are affordable and fast to have a bite during the day. Here are some options:
The Lebanese Sajeria (Wijde Heisteeg 1, Negen Straatjes): Try the Lentil Soup, bring it to the canal next to the street, and enjoy the view.
Albert Hein To Go (Nieuwendijk 182): I love to have the salmon roll and walk towards Damrak. At the corner, closer to the Centraal Station, stairs are going down. Then I eat it with the fantastic view of the crocked houses.
Maoz Vegetarian (several locations): This is a gem, healthy fast food. I usually ask for falafel and sit next to a window on the Damrak location or Muntplein. Delicious, easy to eat, and with menu options including a drink.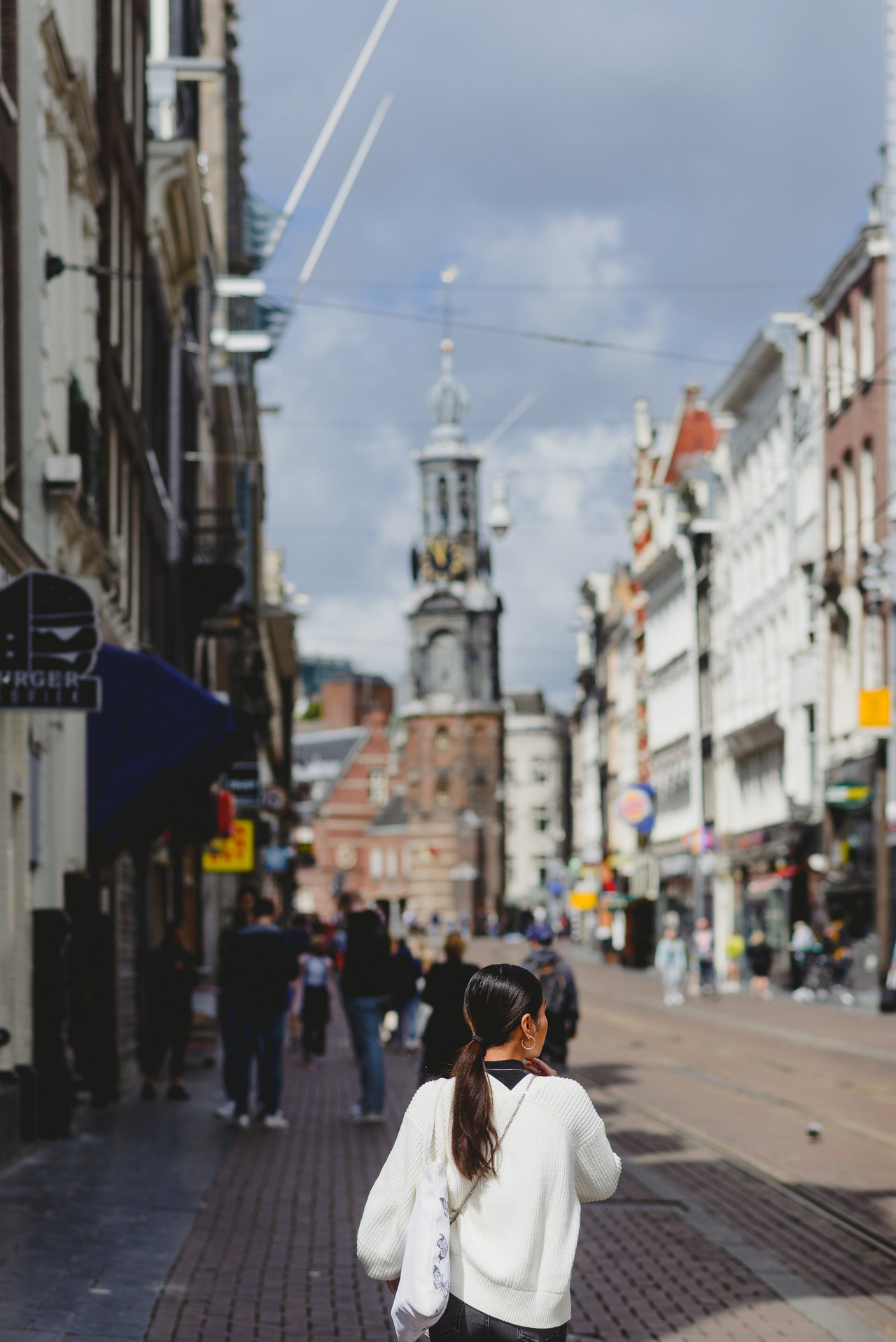 I have plenty of more tips to share, but it is long enough for now. So let's continue in the next post that I will share 3 attractions available.
Do you have any questions about Amsterdam? Let me know. I'm passionate about photography, coffee, history, and more than 10,000 steps walking, so I might have the answer for you. Also, if you have more tips, please share them in the comments.
Until next week :)
Joanna, your Amsterdam Photographer
+31626567232