Hello, Amsterdam lovers! 👋
Autumn in Amsterdam is like a fairytale come to life. The city transforms into a canvas painted with gold, orange, and red palette, which is so beautiful on every corner to turn. Even though this marks the beginning of the rainy season, the canals, historic architecture, and beautiful parks create the perfect backdrop for unforgettable photos in the city.
We have you covered if you plan a short vacation in Amsterdam during autumn. We've scouted the city multiple times along the seasons to bring you the best spots to capture your precious moments while on holiday, and some of this can be added to your Lifestyle route or full-day adventure. As always, I am adding some fun stuff you can do around this location with family-friendly options as well, so you have plenty of things to do while in the area.
From Jordaan to the city center: Canalside Charm
The charming Jordaan neighborhood is a postcard-perfect setting for family photos. Stroll along the cobblestone streets, pause by the picturesque canals, and capture your family's smiles with fantastic Dutch houses in the background. Some streets will have leaves on the floor, and walking on them is beautiful. I advise families to have rainboots for kids if possible. You have no idea how beautiful it is to capture the little ones jumping on the puddles.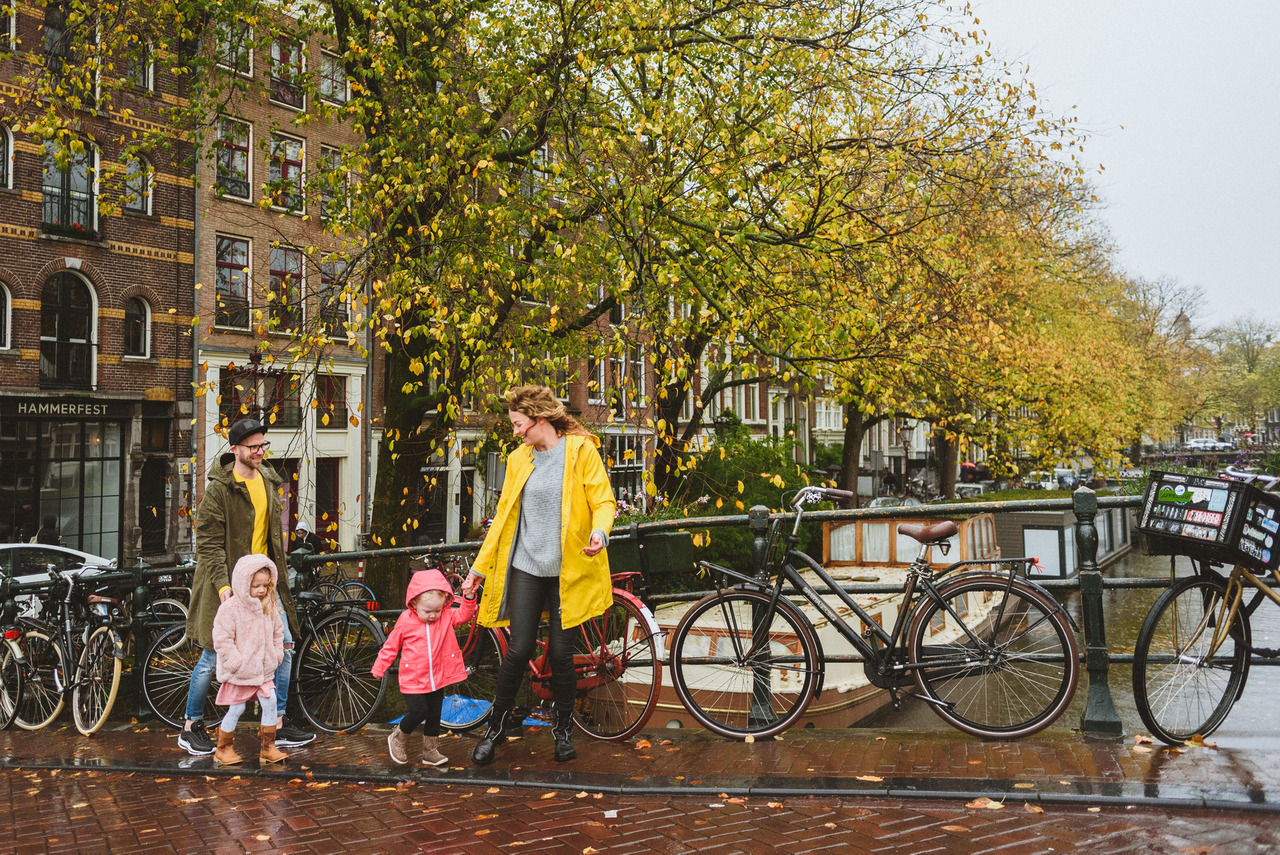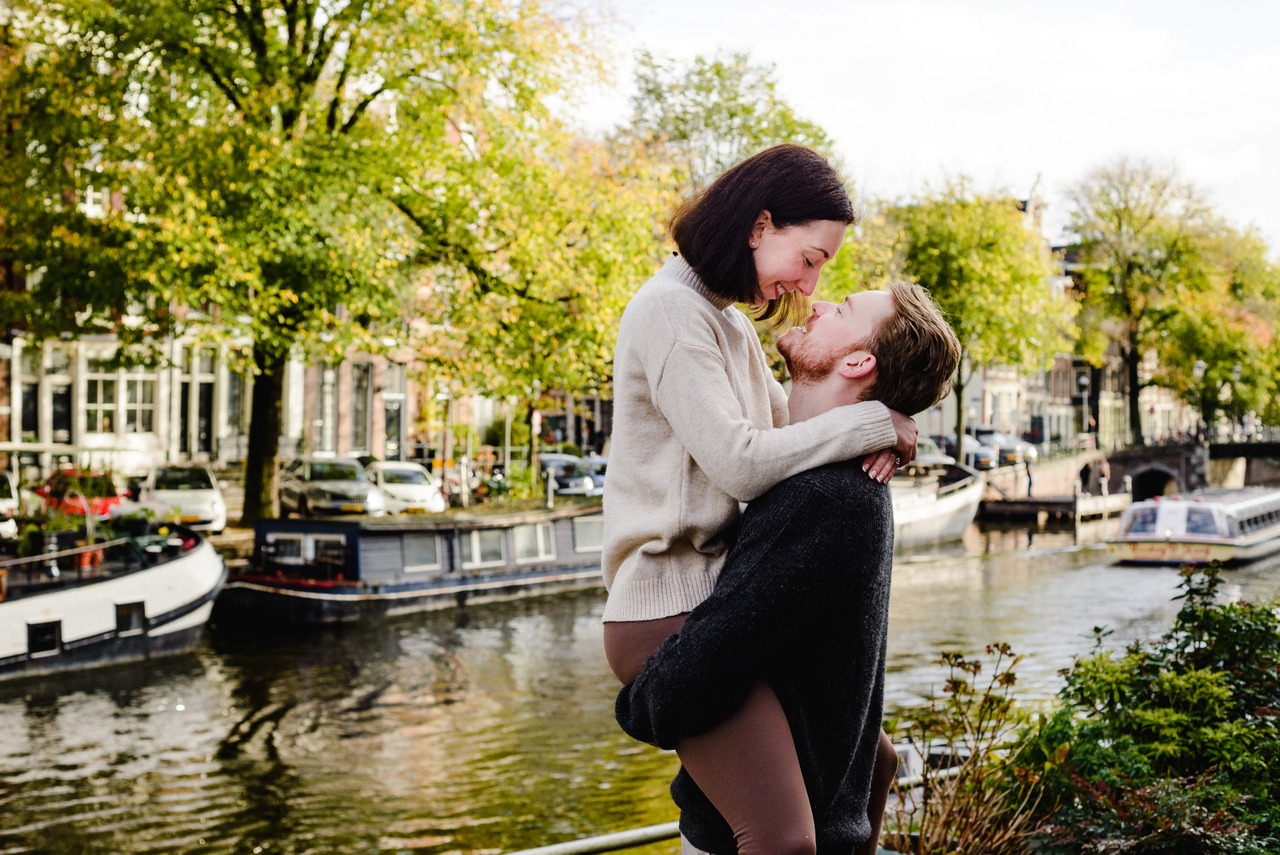 When starting in Jordaan, I will always recommend walking and crossing all the main canals of Amsterdam and seeing how the architecture changes until arriving at Singel. The colors on the façades, the different bridges you will find, and how diverse the architecture can be, even when belonging to the same era, will amaze you, and you will have different backgrounds in your pictures.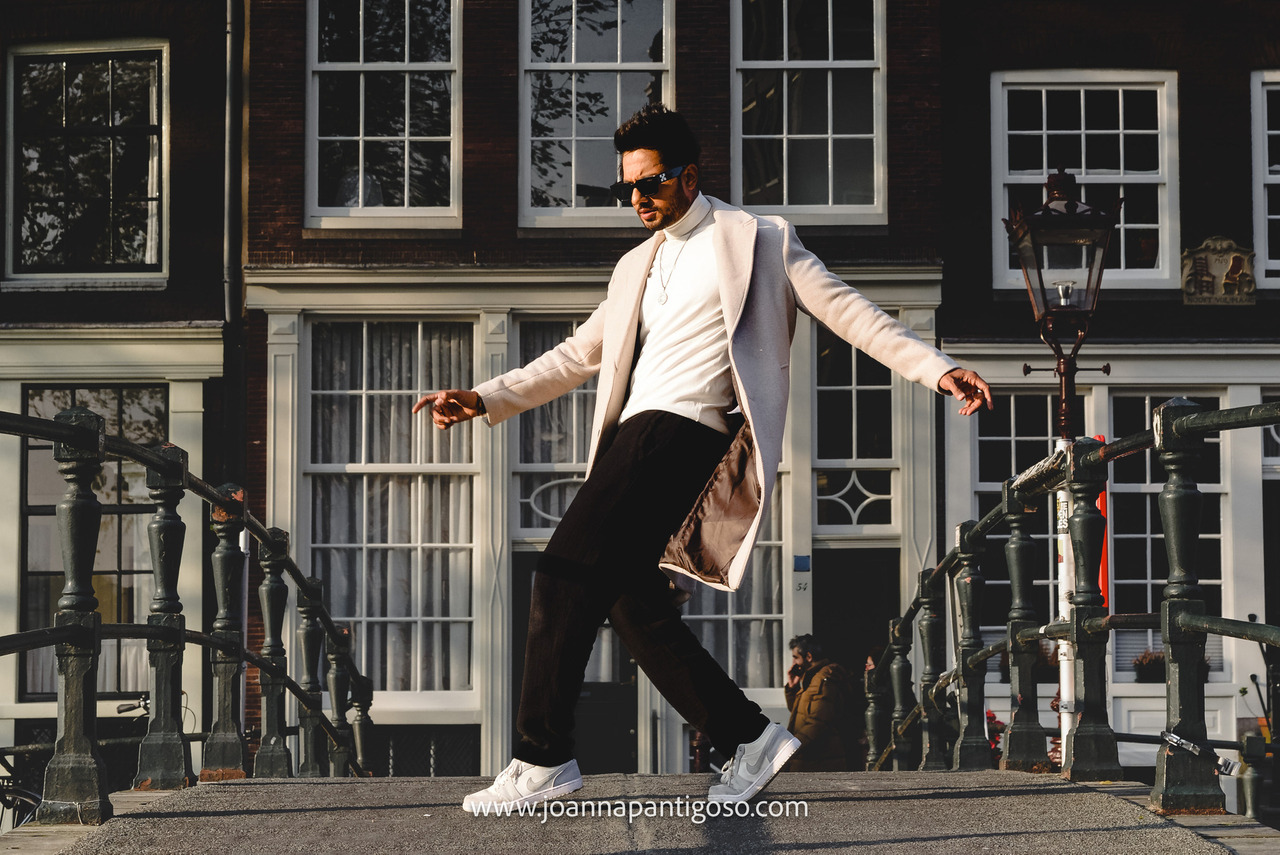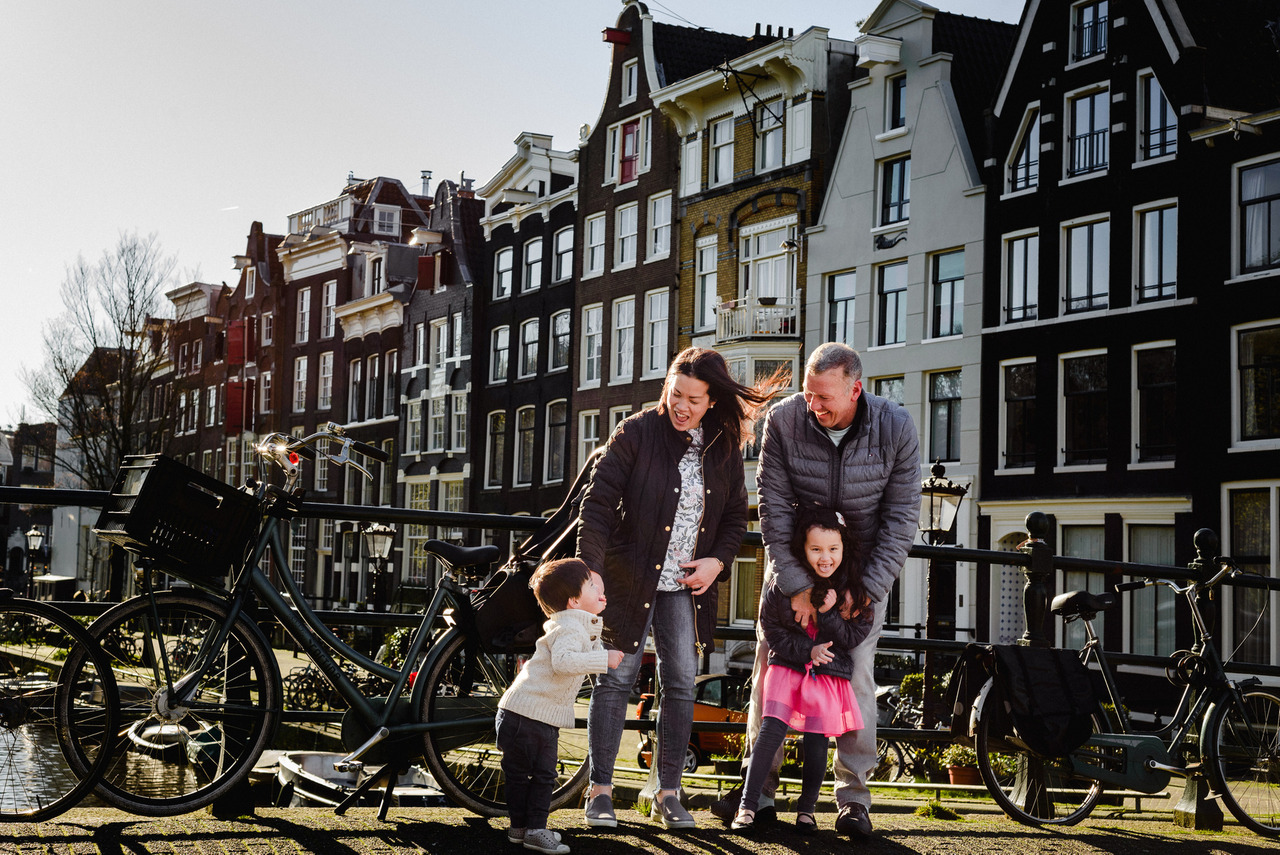 Even though Jordaan is famous for its charming vibe, we have more than 1700 bridges in Amsterdam, so dare yourself to wander around and discover more beauties along the way. You will find areas with plenty of trees and others without them, which are best when the leaves fall entirely due to the strong wind in Amsterdam.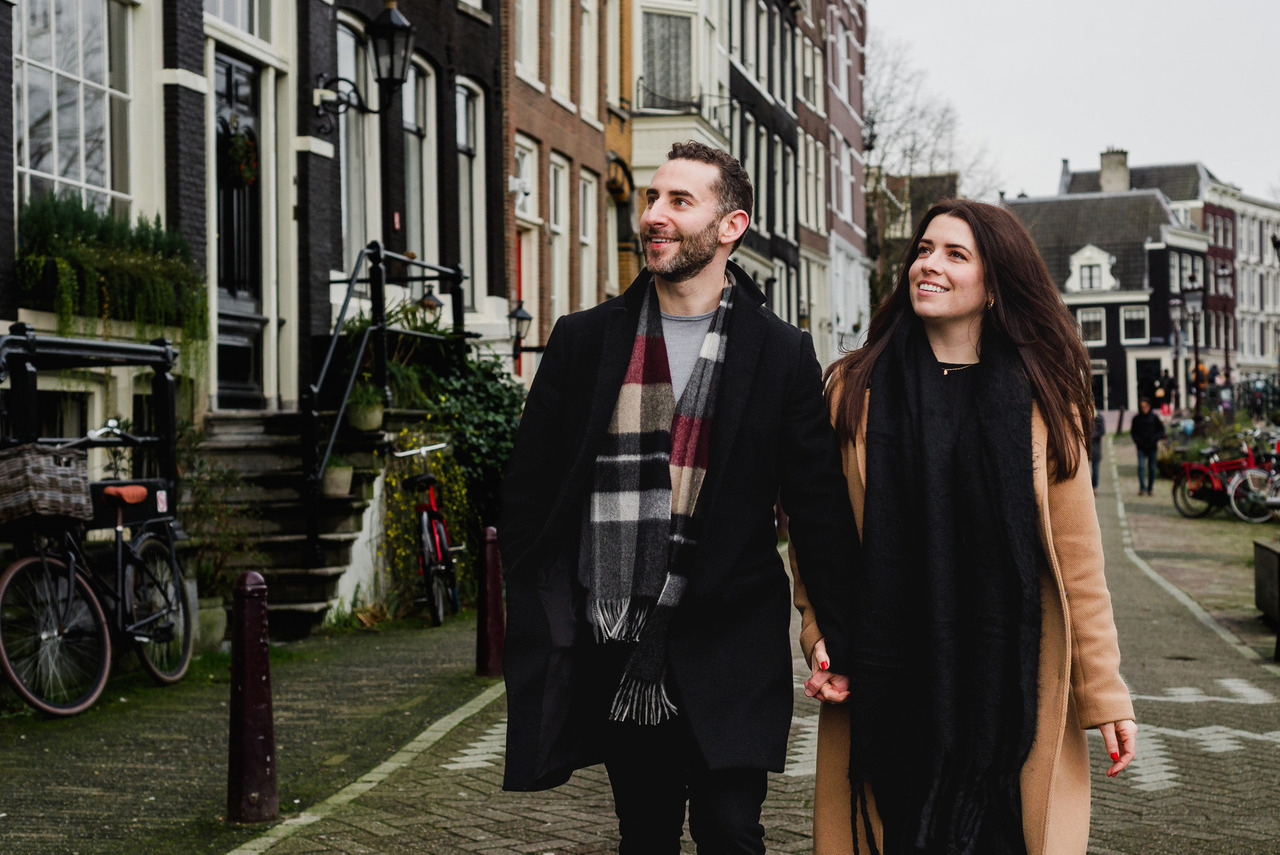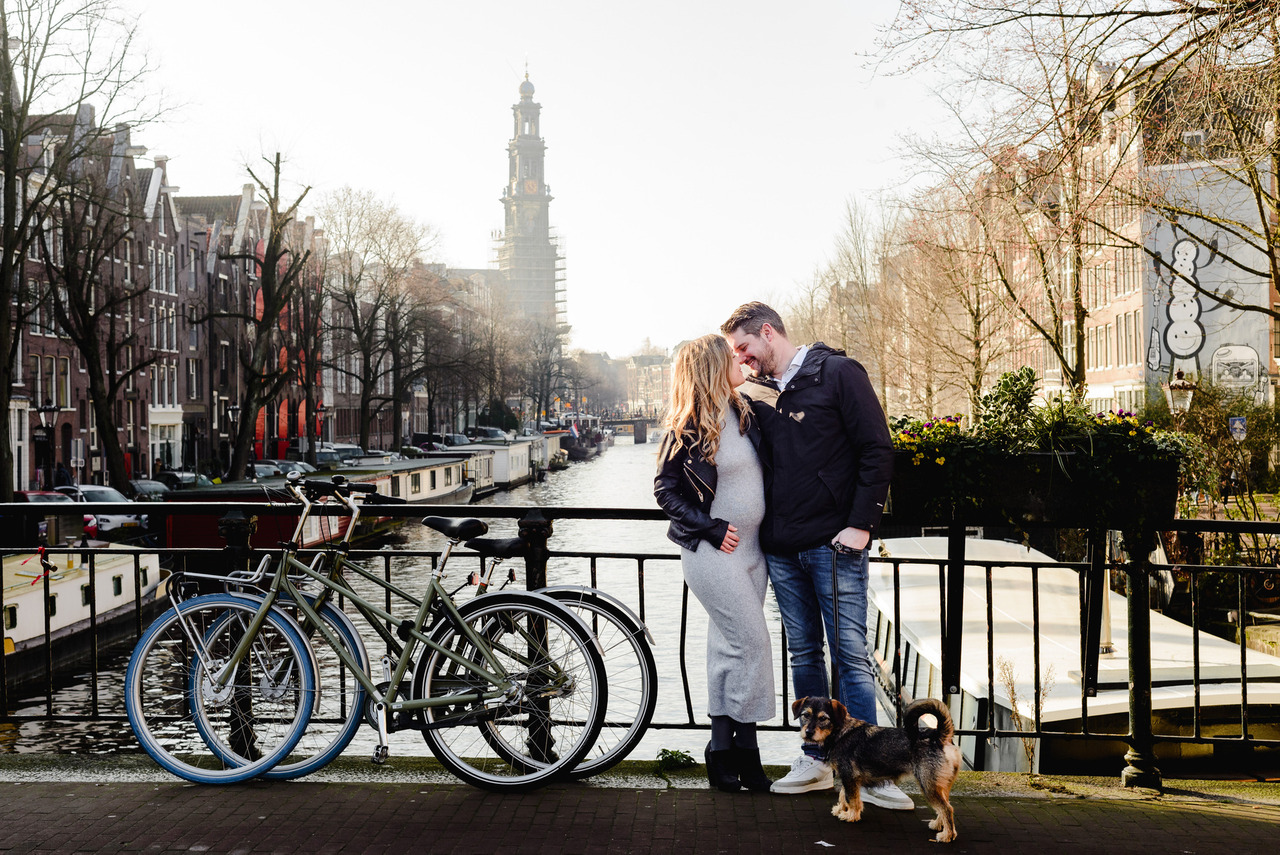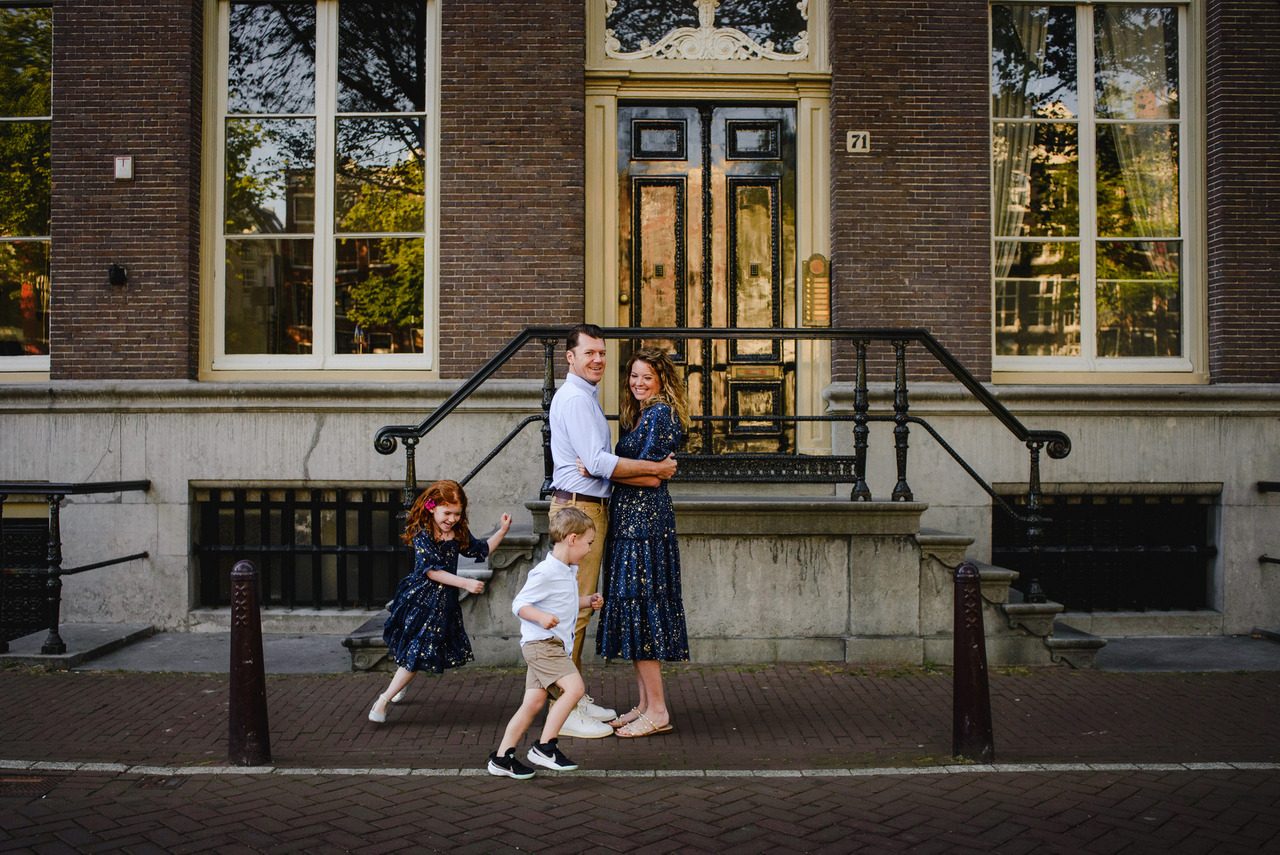 2. Vondelpark: Nature's Canvas. But you can consider also Rembrandtpark or Westerpark as options.
Amsterdam's most famous park, Vondelpark, is a serene oasis in the city's heart. In the autumn, its tree-lined paths burst into fiery colors. What I find the most beautiful to capture is when the little ones stop to feed the ducks. It's magic to photograph. As there are little bridges, small canals, and trees everywhere, you have. As a result, candid family portraits are framed by Mother Nature herself. Nearby, you also have the famous Lomanstraat ("straat" in Dutch means street) with crossed trees, an alternative for a street side.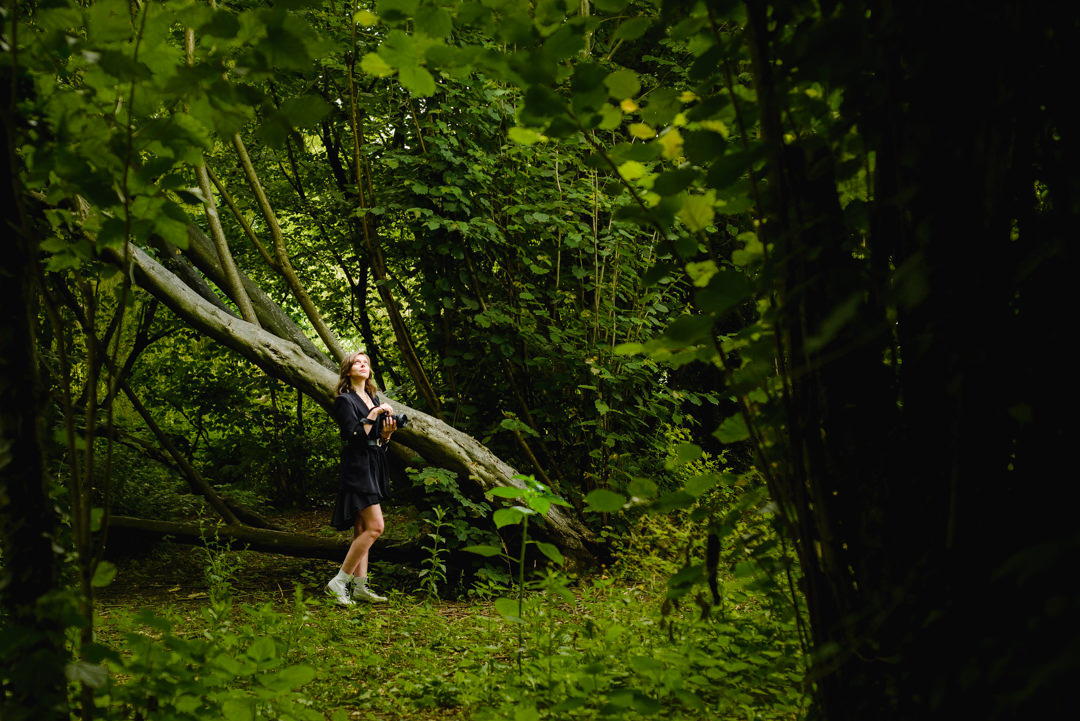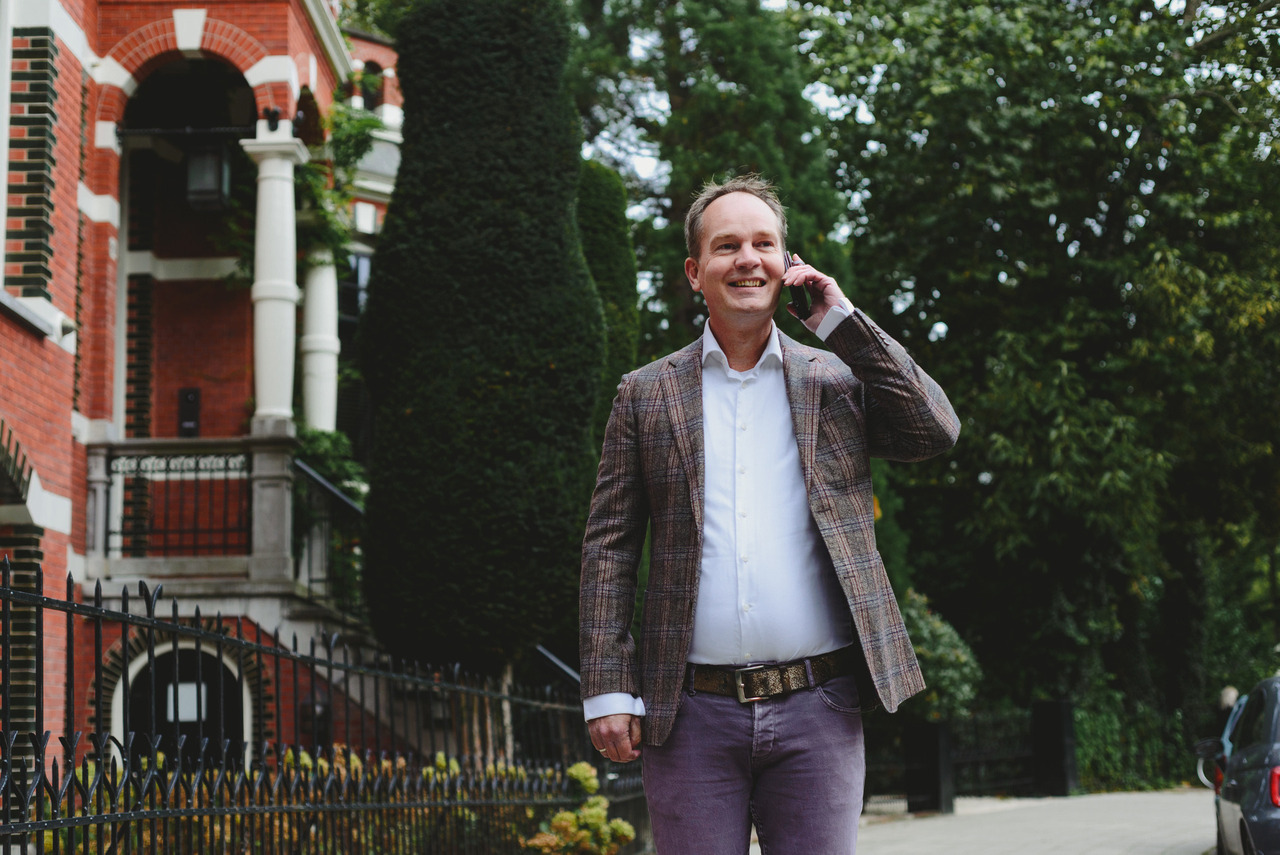 Two options for parks, as Vondelpark is a bit busy on the weekends, are Rembrandtpark and Westerpark. I particularly love Rembrandtpark in the mornings, with the light coming through the trees, and Westerpark in the afternoon. But imagine buying scones in de Bakkers Winkel (the best in the city for me) and making a picnic with blankets and coffee mugs as a theme. Beautiful!
If you are traveling with small children, both parks have kid's playgrounds and city farms, especially for kids ("kinderboerderij" in Dutch). The one in Westerpark is open from Tuesday to Sunday from 10-17hrs, and the one in Rembrandtpark opens every day from 10-17hrs.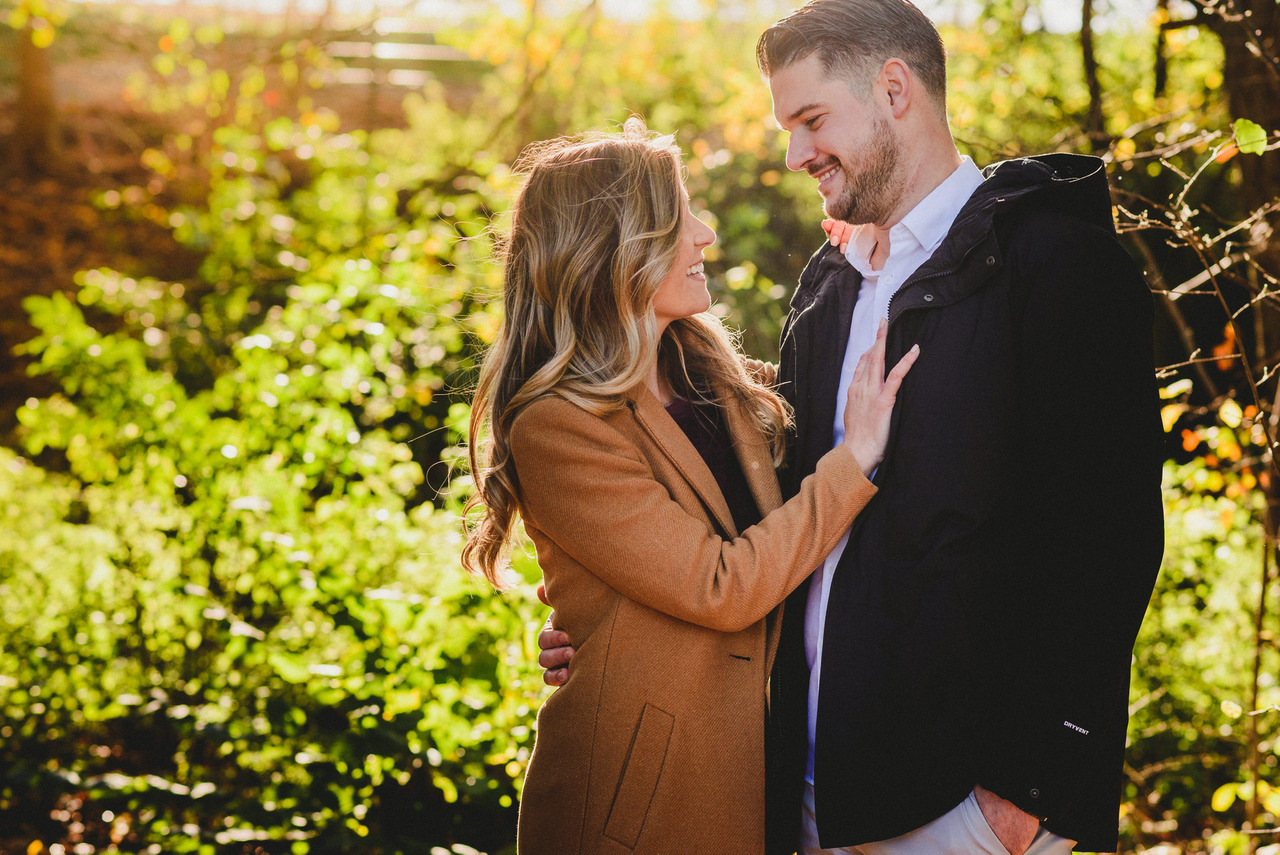 Even if the city farms are not places for photo sessions, having them close by will give you an activity next to your photo session location, the park, or the streets nearby. The architecture around Westerpark and Rembrandtpark is mainly from the 1900s.
3. The Rijksmuseum Gardens: Art and Nature
The Rijksmuseum Gardens offer a unique blend of art and nature. The sculptures and fountains add a touch of elegance to your family or couple's photos. Let yourself explore this outdoor museum that gives plenty of opportunities for fantastic pictures but also takes you to a different Amsterdam.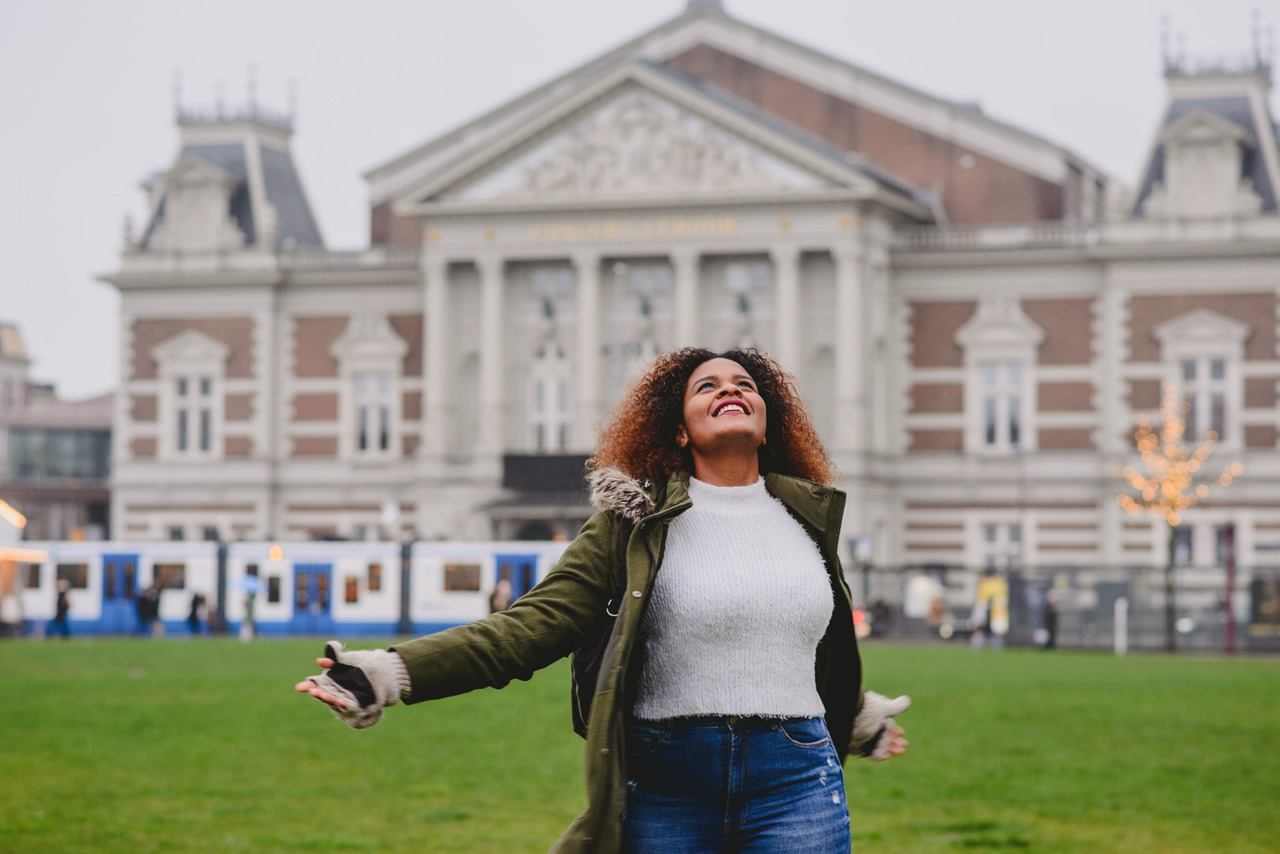 The Rijksmuseum is a background, and houses built in the 1800s in contrast to the canal houses built in the 1600s. A couple of gardens can help to give diversity to your pictures next to the water. But you can also walk from here to Prinsengracht through Spiegelgracht, which will give you the city vibe you look as a contrast to the garden peace.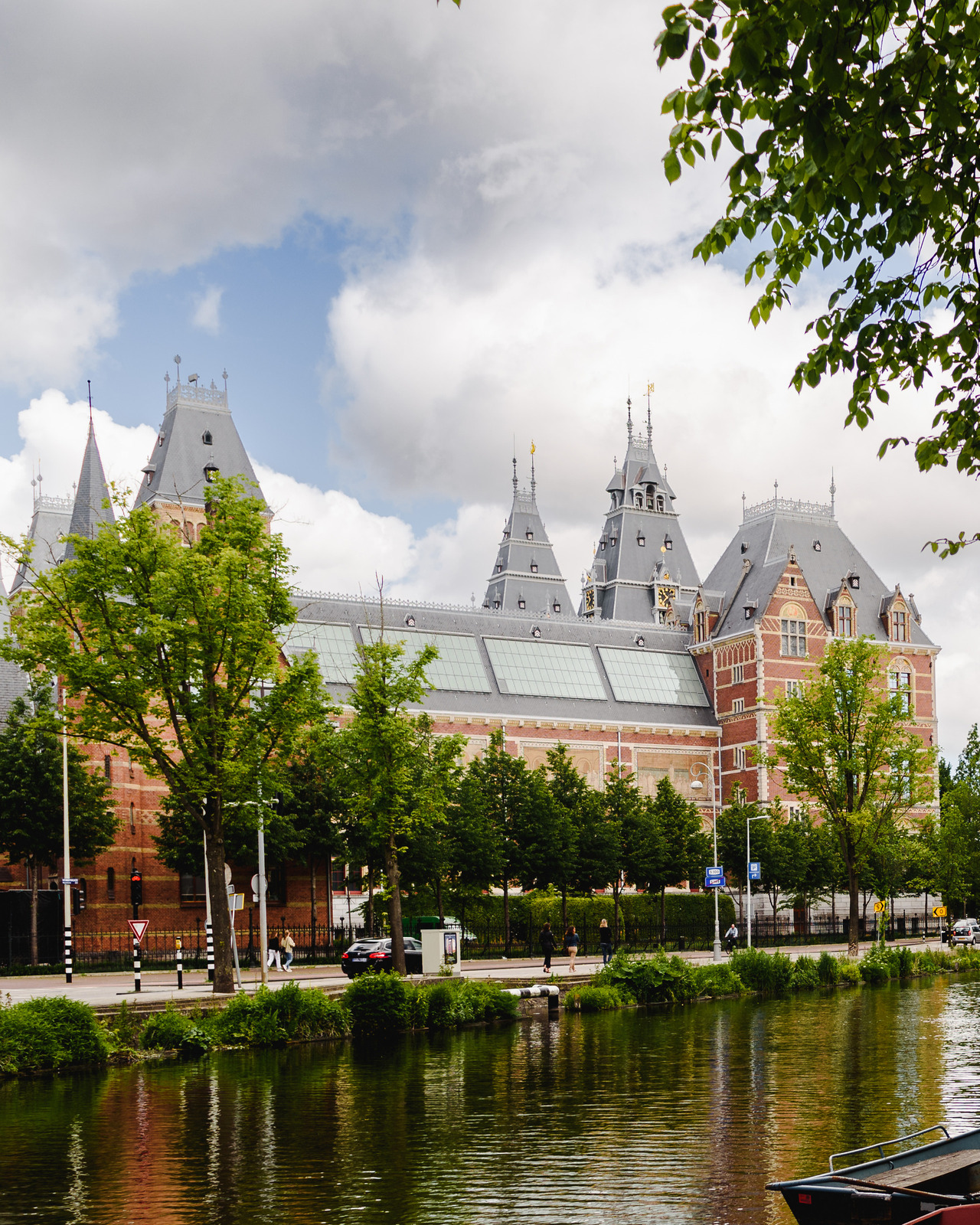 4. Amsterdamse Bos: Forest Adventure
For a change of scenery, head to the Amsterdamse Bos (Amsterdam Forest). This expansive natural park features winding trails, serene lakes, and endless opportunities for playful family shots among the rustling leaves. It is worth a 2-hour experience walking in the trails and finding the goat farm, allowing the kids to run wild while you capture their laughter against a backdrop of autumn foliage. Going to Amsterdamse Bos from Amsterdam will be better if renting a bike or a cargo bike if you travel with kids as it will help you navigate the park faster. I find the Cangoroo rental option a very innovative idea, as you rent the bike for the hours you need it.
5. Zaanse Schans: Windmills and Whimsy
A short trip from Amsterdam, Zaanse Schans is a picturesque village frozen in time. Windmills, historic houses, and traditional Dutch offer a glimpse of the past. This is ideally done in a Lifestyle route or full-day experience in combination with Amsterdam, but let alone in a 2-hour route. This is an ideal spot for family photos with a touch of Dutch history and countryside charm.
You can also combine the visit to Zaanse Schans with the Zaanse museum, where you can participate in a Treasure Hunt or Experience sponsored by Verkade, the oldest chocolate factory in the area. You can also design your own chocolate wrapper to take with you as an alternative to the chocolate experience you can find in Amsterdam.
6. The Amsterdam Canals: Classic Beauty from the water
One of the things I find fascinating is photographing while joining a private canal cruise. But for this, we are restricted by the weather, so choosing a partially covered boat is recommended. The boats take you to the main places, making a beautiful background unique from the water. Amsterdam is so different from this perspective, and we can add some minutes before or after the ride for more pictures on the ground with the typical canal houses. The autumnal reflections in the water create an extra layer of enchantment.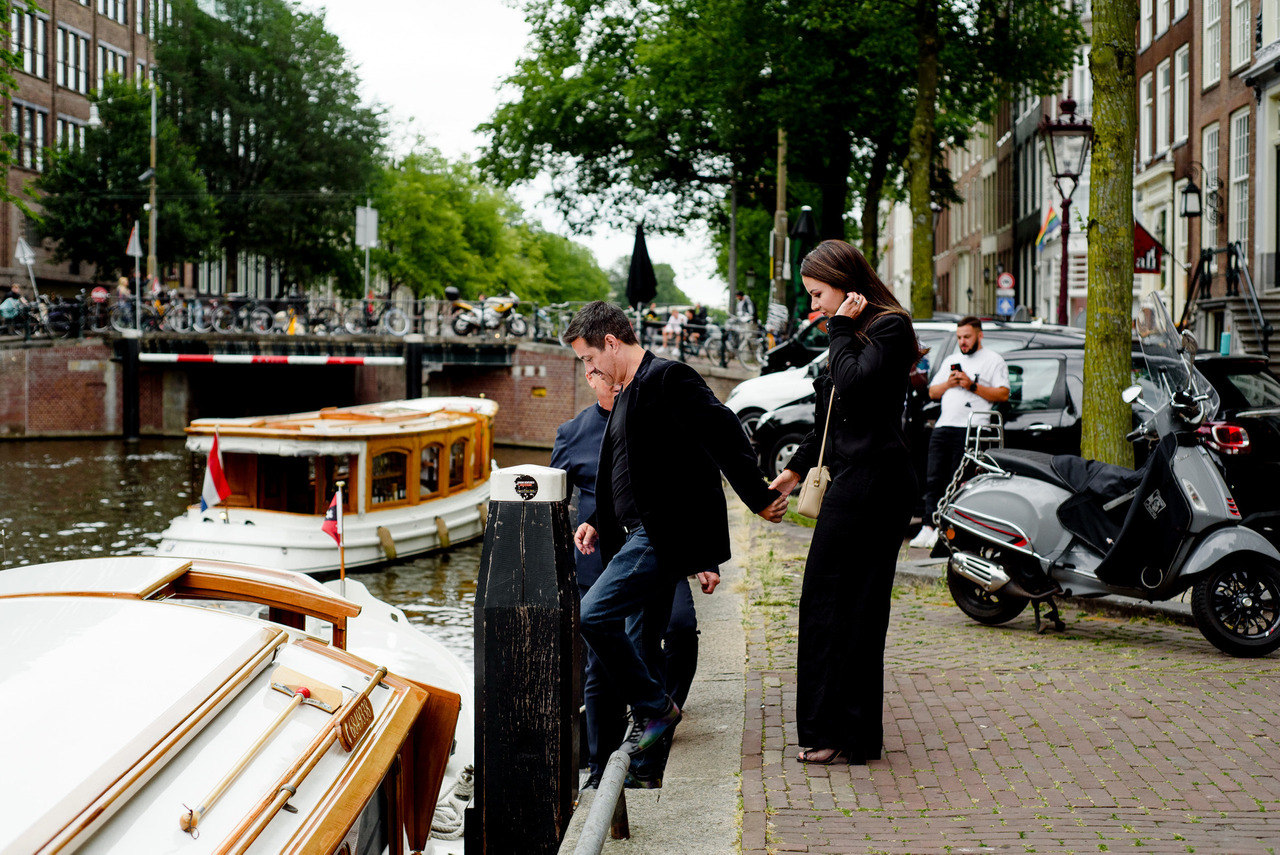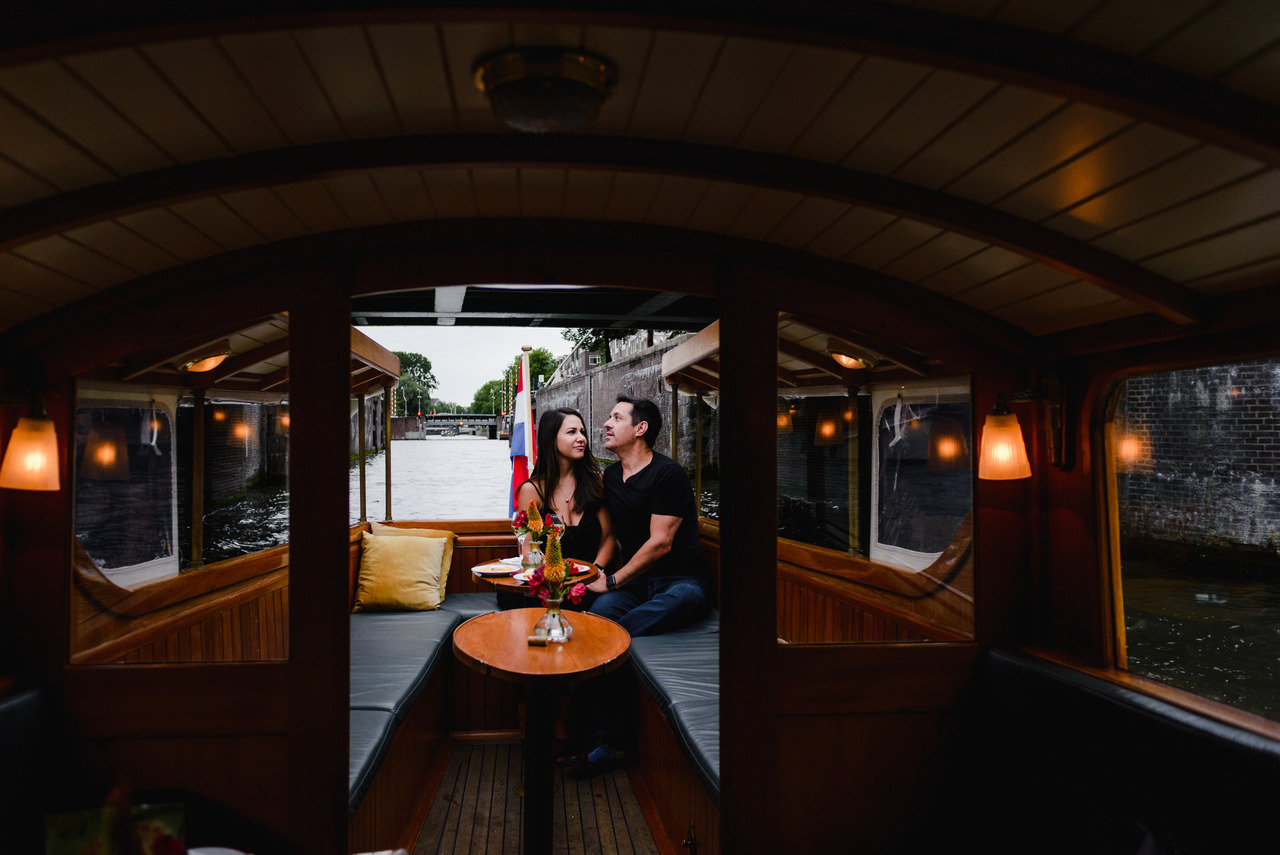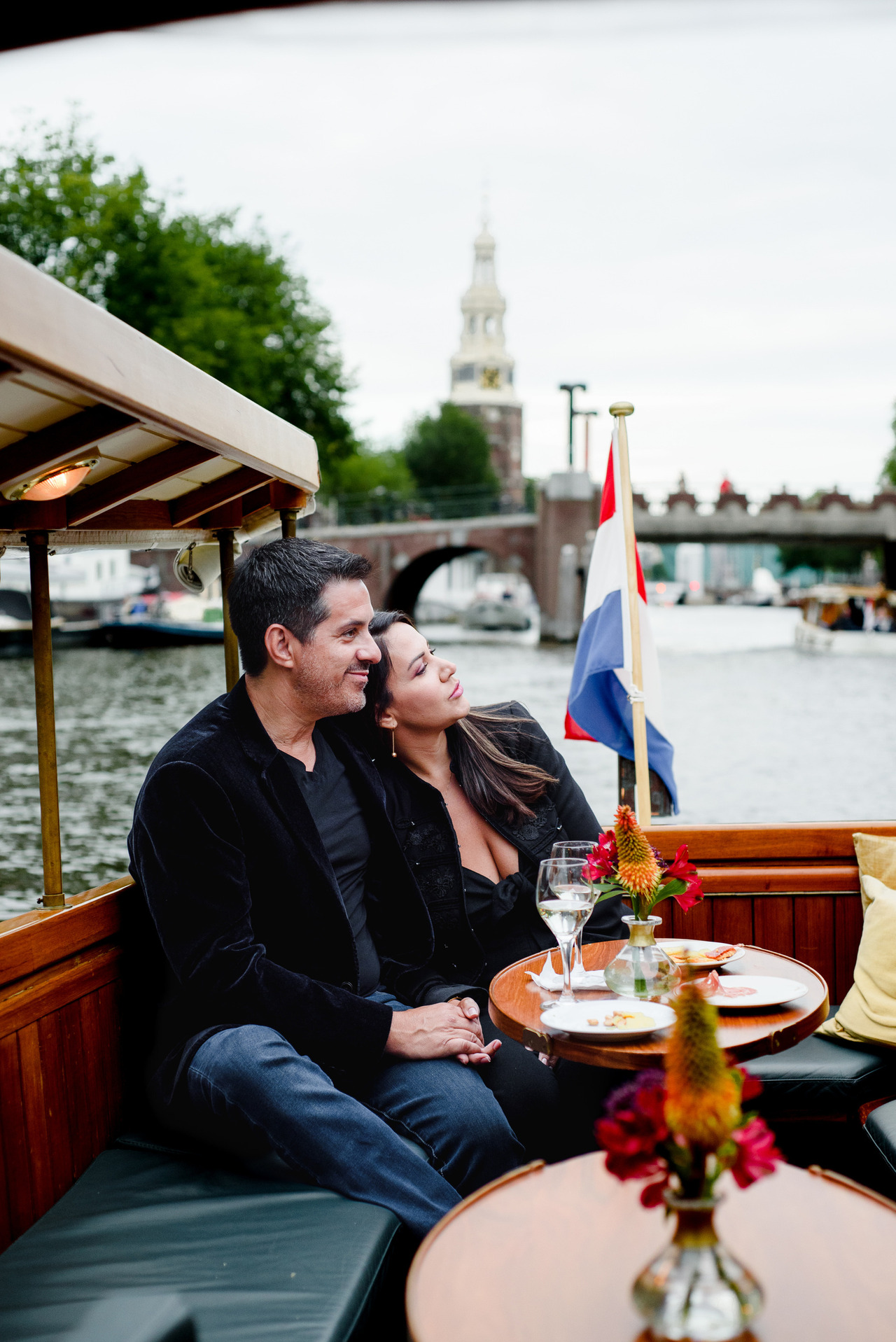 7. NDSM Werf: Urban Vibes
If you want something more contemporary, NDSM Werf is a former shipyard turned creative hub. Its colorful street art, industrial vibes, and quirky installations provide a unique setting for solo travelers, couples, or family portraits with a modern twist. Exploring the streets and views from the north side of Amsterdam is a complete adventure itself, and you can combine it with a visit to the Straat Museum, with lots of street art inside. But this option has restrictions due to the ferries crossing the IJ, so plan ahead and reach the crossing times accordingly.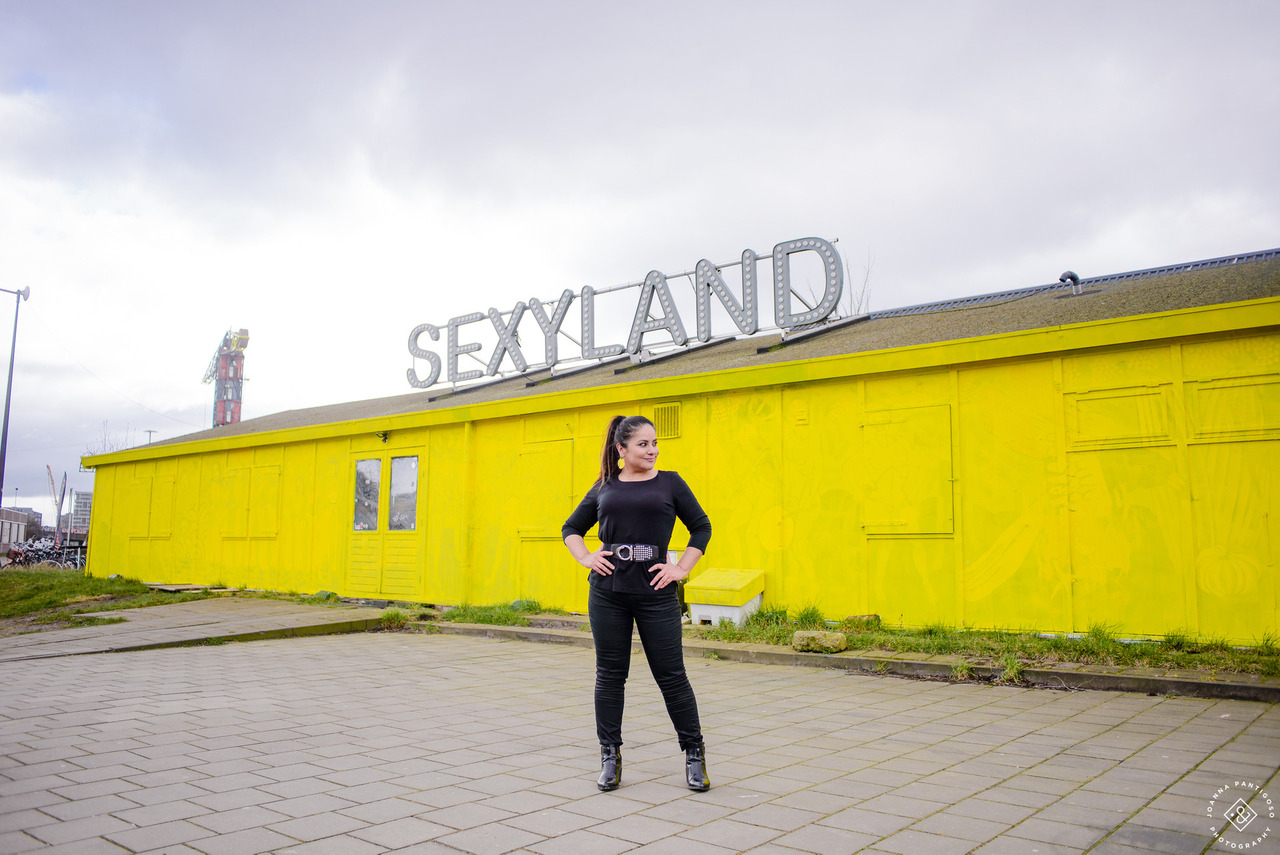 Don't forget to wear cozy autumn outfits that blend perfectly with the season's colors. Whether you're chasing fallen leaves, exploring historical sites, or simply sipping hot cocoa by the canal, Amsterdam in autumn is a photographer's dream and will create beautiful memories and, who knows, even your perfect Christmas postcard.
It's our mission to make your Amsterdam experience even more memorable, helping you along the way with recommendations, reminders, and events happening during your stay because there is more to see and experience about Amsterdam than you imagine. We'll help you navigate these picturesque spots and capture the joy and wonder of your vacation, making a short visit memorable.
I can't wait to read your feedback about another fantastic spot to visit. Until next time in Amsterdam,
Joanna, your Amsterdam photographer
Making Amsterdam memories extra special for couples and families with your very own personal photographer.